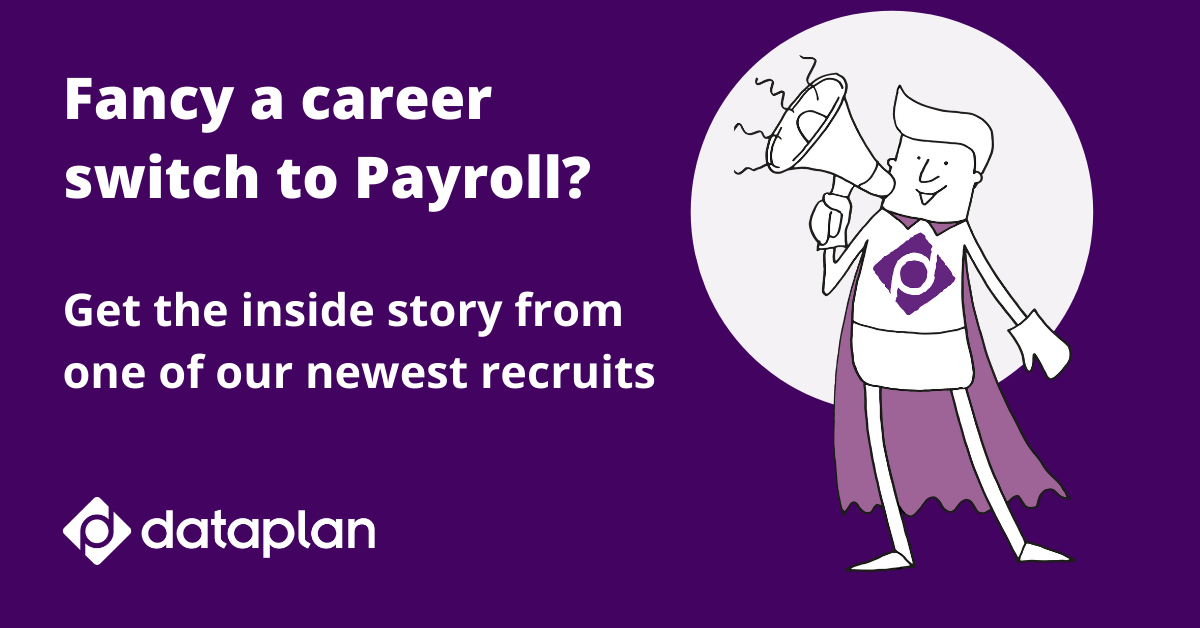 At Dataplan, we're not short of internal success stories! We are big believers in training our people from the inside, as demonstrated by our long list of apprentices, trainees and administrators who (before the introduction of our Bootcamp programme) have progressed into professional positions, managers and even heads of departments in as little as a year. Read our recent blog 'National Career Development Month – Growing Our Own' to find out about how Dataplan provides career progression opportunities.
Payroll experience isn't the 'be all and end all' in joining Dataplan. We know what to look out for in terms of qualities that make future heroes and align with our corporate culture and values!
We spoke to one of our recent Bootcampers, Connah Birkwood, about his experience joining Dataplan, what he is most enjoying and ultimately what led him to change his career direction from print to becoming a Payroll Hero: 
How have you found switching careers from the print industry?
I previously worked for a business-to-business agency. While print to payroll is a massive change, the outsourced service element is very much the same. The switch for me made perfect sense as there are plenty of transferable skills I've been able to bring to Dataplan. Similar to print, payroll is business-critical, where having a reliable partner providing an attentive and accurate service is key to the smooth operation of any successful company.
How was our on-boarding process? 
I'm actually in the first group of recruits to go through Dataplan's new Bootcamp programme, which provides a comprehensive background to Dataplan as a company and outsourced payroll as a service. Being a newbie during a pandemic when a lot of colleagues were still working from home isn't ever going to be easy. The teams have put a lot of effort in to ensure all of the necessary provisions were made to keep everyone safe and the training complete and thorough. 
We were each paired with an experienced buddy who's always on hand to help with anything; big thanks to Steph for all of her support, hopefully, she's not too tired of me pestering her yet! There has been so much to take in, who knew payroll is so complex!? Without even mentioning the 'F-word'… (Furlough!)
What do you like the most about working at Dataplan so far? 
Dataplan is clearly an agile company who have adapted extremely well in very testing times, it's assuring to see significant investment into the business and its people to ensure we continue to provide top-notch, uninterrupted service to our clients. I know Dataplan are keen to nurture their people and enable talent to flourish through various personal development and training opportunities. The fancy coffee machine is a great perk, too!
 
Dataplan are one of the UK's leading providers of specialist payroll and associated services.
From payroll outsourcing and pension service management to ePayslips and gender pay gap reporting; we have a solution for you and your business.