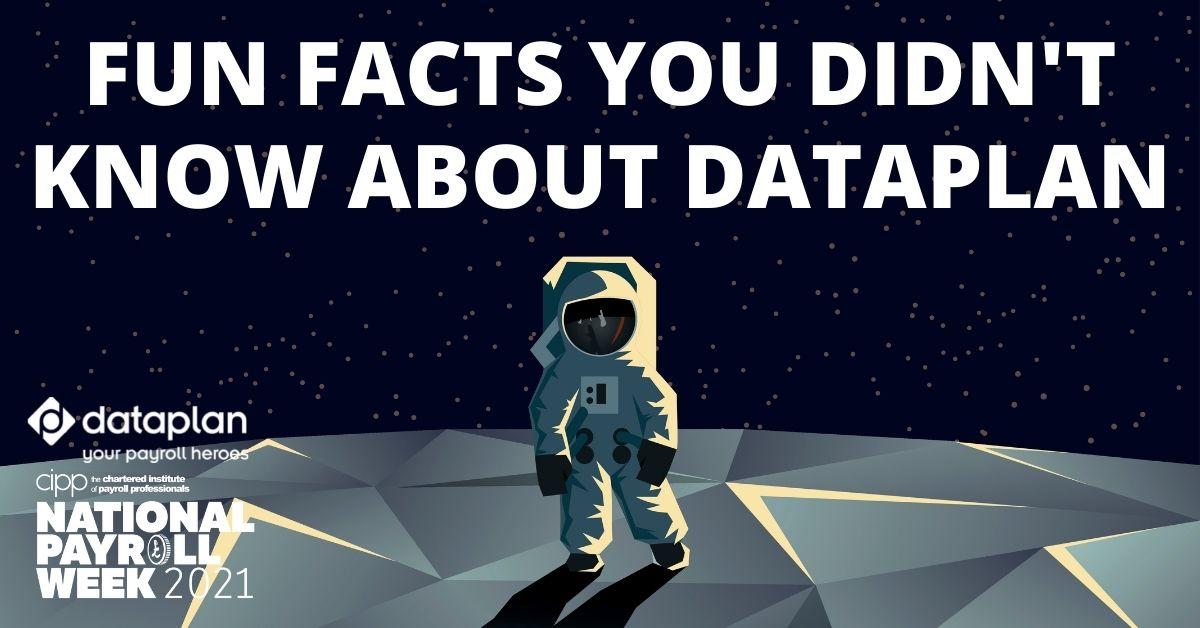 It is true that to many people payroll might not seem like the most fun and fast paced industry to be in, but at Dataplan we know the complete opposite to be true.
National Payroll Week seeks to celebrate the industry and its professionals, to shine a light on the true side of the profession and the exciting career that can be built in the world of payroll. Here at Dataplan we know that payroll is a constantly evolving environment, and a very interesting place to be indeed.
To show this, we have collected some of the fun facts about Dataplan and what we do that we think makes our corner of the payroll world one of the best places to be.
From the 1st January 2020 we've sent 4,359,612 ePayslips
In 2020 we made significant headway in converting clients to ePayslips and cutting carbon emissions. If these 4,359,612 payslips had been printed they would have weighed a huge 28.34 tonnes which is the equivalent of two blue whales or 7 African elephants! Laid out lengthways, they would have stretched the distance of London to Prague.
Founded in 1969, the same year as some notorious moments in history
1969 was a momentous year, it was the year that Dataplan was founded. We share our birth year with some unforgettable historic events including:
The first ever Concorde test flight, in France

The Beatles last public performance, which was on the rooftop of Apple Records

The World's largest ever aeroplane, the Boeing 747, first ever commercial flight

The first ever temporary artificial heart implantation surgery, which happened in Houston, Texas

Sir Wally Herbert became the first man to cross the frozen surface of the Arctic Ocean

Bernadette Devlin became the youngest ever woman elected to British Parliament

Prince Charles was given the title of 'Prince of Wales'

David Bowie released "Space Oddity"

Neil Armstrong became the first person to walk on the moon

The halfpenny ceased to be legal tender

Michael Jackson's first show appearance on the Ed Sullivan Show with his brothers and sisters as the Jackson 5
Born in the historic seaport of Grimsby
Dataplan was born in the iconic fishing town of Grimsby. Once home of the world's largest fishing fleet, Grimsby's fishing industry is still alive today but on a smaller scale.  But that isn't all there is to love about Grimsby. Did you know?
In 1998 Grimsby made more pizzas that anywhere else in Europe, including Italy

There is a lego model of Grimsby's iconic Grimsby Dock Tower at Legoland in Windsor

The Grimsby Dock Tower is made from 1 million bricks

Grimsby Town FC always play away and their ground in based in Blundell Park in the nearby town of Cleethorpes

In 1974 Elton John recorded a track called "Grimsby" which was written by Bernie Taupin about his teenage years growing up here

Grimsby is actually featured in the 1086 Doomsday Book, which records the population as 32.5 households at the time
Meet Dataplan Stan, the original payroll hero
Dataplan Stan is our mascot and the original payroll hero. Stan symbolises everything that it means to be a payroll hero.
Stan's guide to being a superhero:
Superheroes have a clear purpose or goal

Superheroes get the job done and never give up

Superheroes are the best at what they do

Superheroes achieve huge feats

Superheroes are more powerful in teams

Superheroes might not be perfect but they pursue perfection
Dataplan are one of the UK's leading providers of specialist payroll and associated services.
From payroll outsourcing and pension service management to ePayslips and gender pay gap reporting; we have a solution for you and your business.