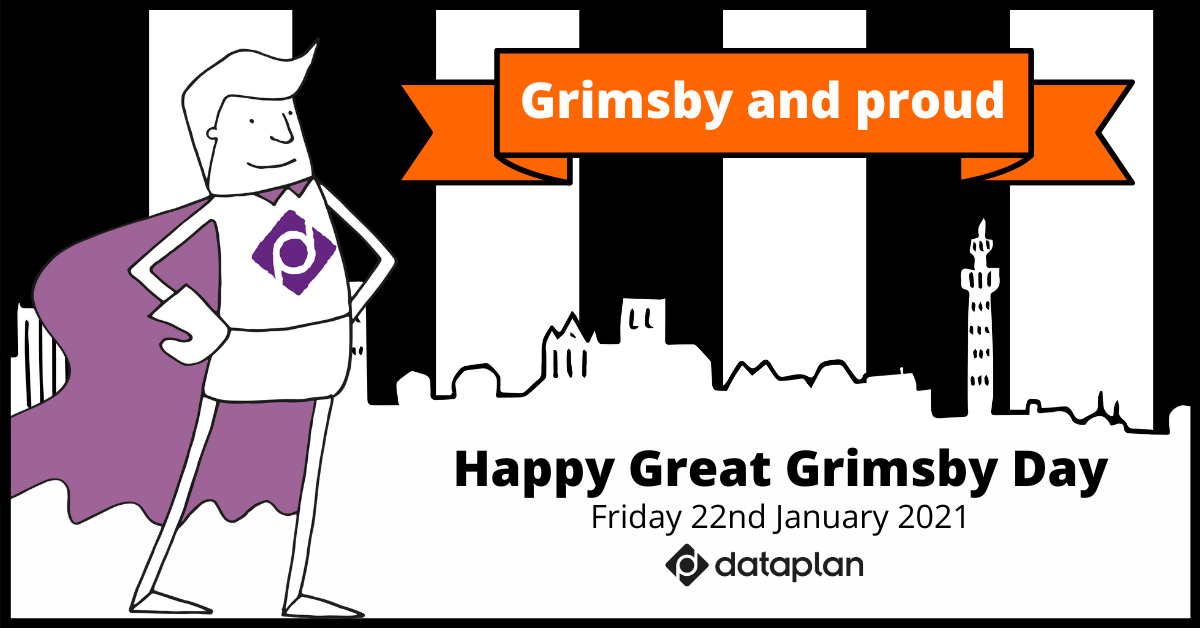 Today is Great Grimsby Day! Though the holiday itself may be seldom mentioned, we wanted to highlight a few reasons which make Grimsby so great.
It seems more and more people are leaving the 'great' out of Great Grimsby (not to be confused with Old Grimsby and New Grimsby of the Isles of Scilly!). From being founded by a Danish fisherman named Grim sometime in the 9th century and being featured in the Doomsday Book to becoming one of the most 'Instagram-able' places in England, Grimsby isn't quite as grim as most would have you believe! 
Home of Dataplan
First and foremost, one thing that makes Grimsby GREAT is being the home of Dataplan! We are one of the biggest employers of local individuals in the entire region, and are firm believers in 'growing our own', providing training and careers for local people who provide excellent service not only locally, but on a national scale! 
UK Capital of Renewable Energy 
In Grimsby's heyday, it was well known as the world's largest fishing port, and most seem to be under the impression our reputation is now left behind. Though what is currently overlooked, is that Grimsby is the base of the world's largest offshore wind farm! 
Way back in 2008, the very first windfarm on our coast was opened consisting of 54 turbines. We are on schedule by the end of 2022 to have a huge eight wind farms, generating 5GW of power. 
We are Dataplan are very excited to be based within a world-leading renewable hub, and we hope our sector-leading Carbon Positive pledge helps to spur on a further reaction! 
Surroundings
Geographically, Grimsby couldn't get much more fortunate with its placement! With miles and miles of golden beaches and the north sea on one side, surrounded by seemingly endless rolling countryside to the other we really do have it all, directly on our doorstep. 
Of course, our placement directly on the coast of the North Sea combined with our rich fishing heritage gains us the title of world's best Fish & Chips! 
We Grimbarians have a lot to be proud of, and are lucky to call an ever growing town, bursting with history and future development our home. (Even Elton John said so!)  
Dataplan are one of the UK's leading providers of specialist payroll and associated services.
From payroll outsourcing and pension service management to ePayslips and gender pay gap reporting; we have a solution for you and your business.