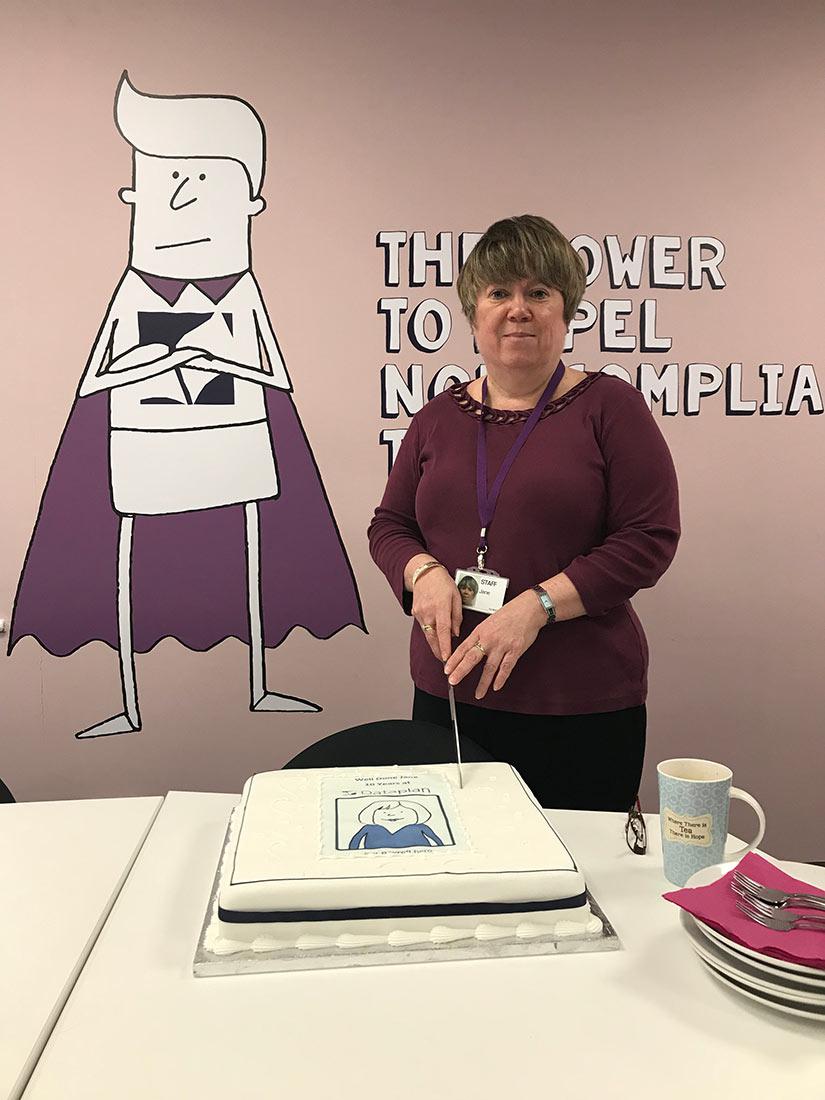 10 years ago, the world was a very different place. George W Bush was American President, Lehman Brothers was yet to collapse and the iPhone was in its first generation.
However, one thing that has remained a constant over the last decade is the loyal service to Dataplan Payroll Limited of our very own Jane Sleight. Jane joined our payroll outsourcing business back in January 2008, after 22 years at British Rail and its successor.
Their loss was Dataplan's gain and she has been an important part of our payroll team ever since. Originally a member of our education processing team – Jane moved onto become a Senior Project Manager, servicing new payrolls for our expanding customer base with impressive speed.
Her new role as Payroll Product Manager sees Jane focus on enhancing Dataplan's payroll software to reach the highest possible standards of standardisation including improvements to pensions for payroll outsourcing and reporting journals. There are few of us who haven't, at some point, drawn on Jane's encyclopaedic knowledge of all matters payroll, whilst her quick wit and no nonsense approach have earned her the nickname 'Mighty Sleighty'.
So, congratulations, Jane – and here's to another 10 years' service!