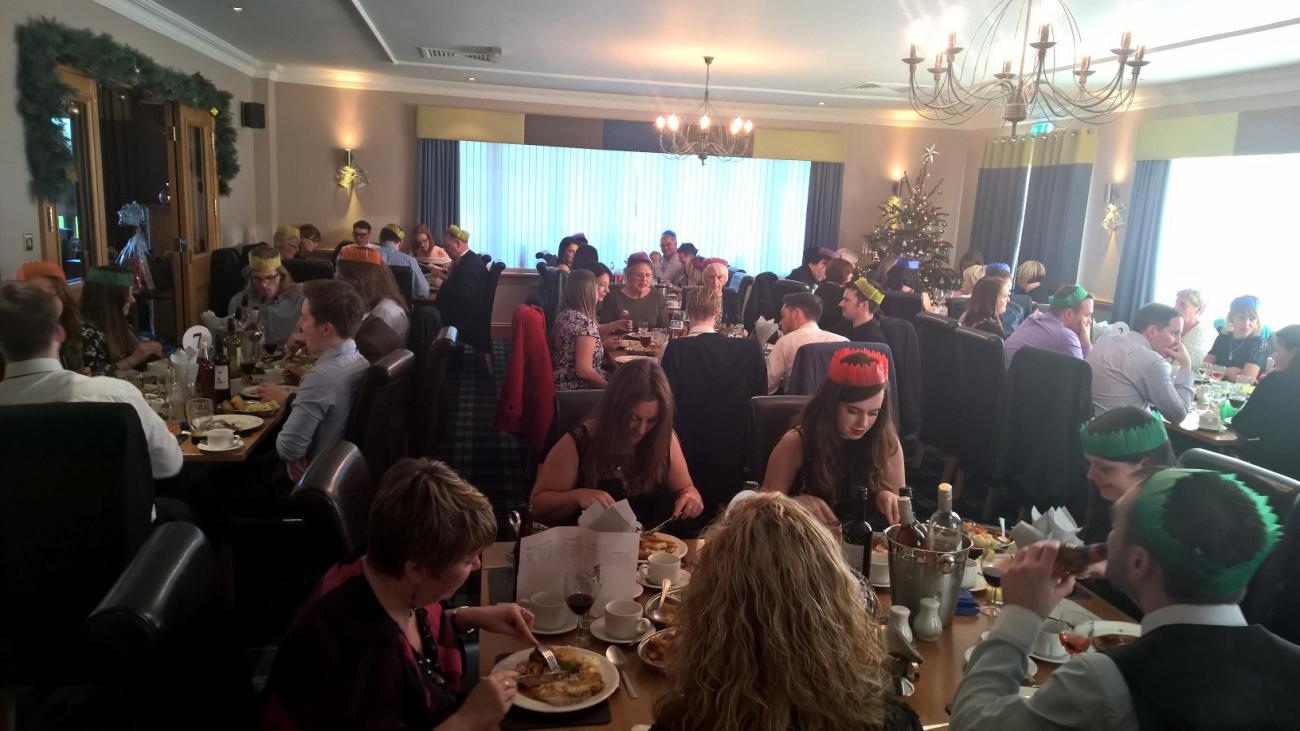 Happy new year to all our customers
We hope that you enjoyed the break over the Christmas and New Year period.
We at Dataplan managed to take time away from taxes and payroll to gather most of our teams together on the 23rd December for our annual Christmas lunch. The festivities included a three course dinner, raffle, and disco. Don't worry about our brains going to mush, there was an interactive game show a little later on to ensure our grey matter was being sufficiently tested!
Rest assured, your payroll heroes have been well fed and rested over the Christmas break, and are back ready to fight your payroll villains!
All the best for 2016.
Dataplan