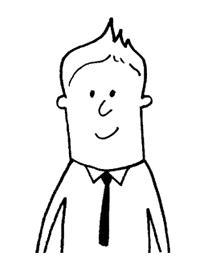 We are pleased to announce that we have recaptured the signature of Chris Rutter as he returns to Dataplan Payroll.
Chris had his first taste of payroll at Dataplan as an undergraduate student in 2011. Chris then returned to Dataplan to start his career as one of our Graduate Trainee Project Managers before deciding to return back to his university city in late 2012.
During his five years away from Dataplan, Chris has gained significant experience in a variety of payroll projects across many different sectors. Firstly, Chris went in-house with one of the UK construction industry's market leaders to assist in the centralisation of their payroll function. Chris then returned to payroll outsourcing in Scotland where he developed a niche for payroll implementation and process innovation projects working with many UK and global clients.
Speaking on his return, Chris said, "I'm proud to be coming back. The introduction of RTI and auto-enrolment has added various complexities to payroll and I've seen a complete variety of approaches and solutions offered to clients to tackle this over the years. Dataplan has a clear commitment to personal service, continuous improvement and cutting edge technology – the likes of which I have not come across since I left. I'm looking forward to getting started again!"
Welcome back Chris!