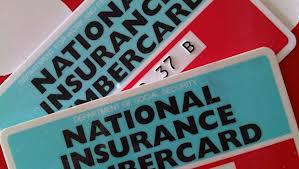 HMRC Software Development Support Team have now confirmed forthcoming changes to the validation of employees National Insurance numbers from 15th November.
Back in June this year DWP issued a number of unexpected prefix formats (for example the letters KC) which failed HMRC validation formats via RTI. The problem resulted in some employers being presented with what appeared invalid NINOs and HMRC systems rejecting the new formats. Now HMRC are updating their systems to accept on the basis of revised validation specification.
HMRC are planning to update their systems to accept the new formats from Tuesday 15th November 2016
"From 15 November 2016 customers will be able to submit Real Time Information data for employees using this National Insurance number prefix.
Dataplan are aware of this issue and will be working with HMRC to ensure all is well when it comes to any changes.
If you/your employee has a 'KC' National Insurance number, they don't need to request a new one. Dataplan will continue to apply any tax code notices you receive from HMRC in the normal way"
So what are the changes?
The National insurance number validation will be changed to:
characters D F I Q U and V are not used as
The letter O is not used as the second letter of a prefix
Prefixes BG, GB, KN, NK, NT, TN and ZZ are not valid