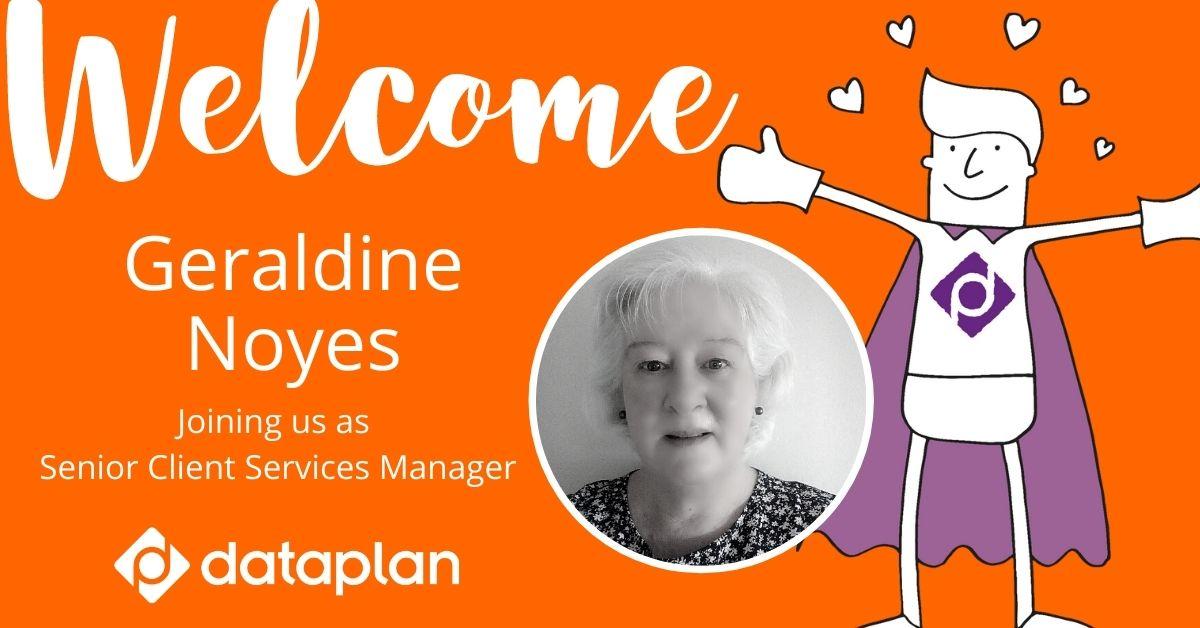 We may be in another lockdown, but it has not stopped our plans for growth and continual improvement of the service we provide our clients. So, we are delighted to announce that Geraldine Noyes, an experienced payroll professional, joined us in January as Senior Client Services Manager, supporting our existing Client Services and Processing Teams.
Geraldine's career spans not only payroll operations but also key account management which makes her ideally placed for this new role. She brings the combination of practical understanding of what is involved in the day-to-day management of client payrolls, with skills in relationship-building and service delivery.
Her career to date has included working as Customer Relationship Manager at Trace Payroll and an Operations Service Delivery Manager for Moorepay.
Adele Blackham, Dataplan's Client Services Director commented,
"We are delighted to have Geraldine join Dataplan to support our future growth plans over coming years.
Expanding our existing Customer Service Team is key to ensuring we maintain our high standard of account management and working with our clients to build a long-term relationship. Retaining trust and an honest relationship with our clients is paramount to our success and having Geraldine on board will allow us to continue building relationships and delivering our 5 Point Customer Charter."
Geraldine explained her reasons for taking the role,
"I have worked in Customer Service for many years and am passionate about the positive difference good service provides for us all, whether in our professional or personal life.
Dataplan stood out as a company that promises professional customer service and after discussions and learning more about Dataplan it is evident that it delivers on its promises.
For me, the collaborative, thoughtful, and proactive approach to their customers, coupled with their obvious care for their employees, was why I joined.  To sum up my experience to date in two words; they listen. To their customers and to their staff, with the aim of improving everybody's experience within the Dataplan family."
Dataplan are one of the UK's leading providers of specialist payroll and associated services.
From payroll outsourcing and pension service management to ePayslips and gender pay gap reporting; we have a solution for you and your business.