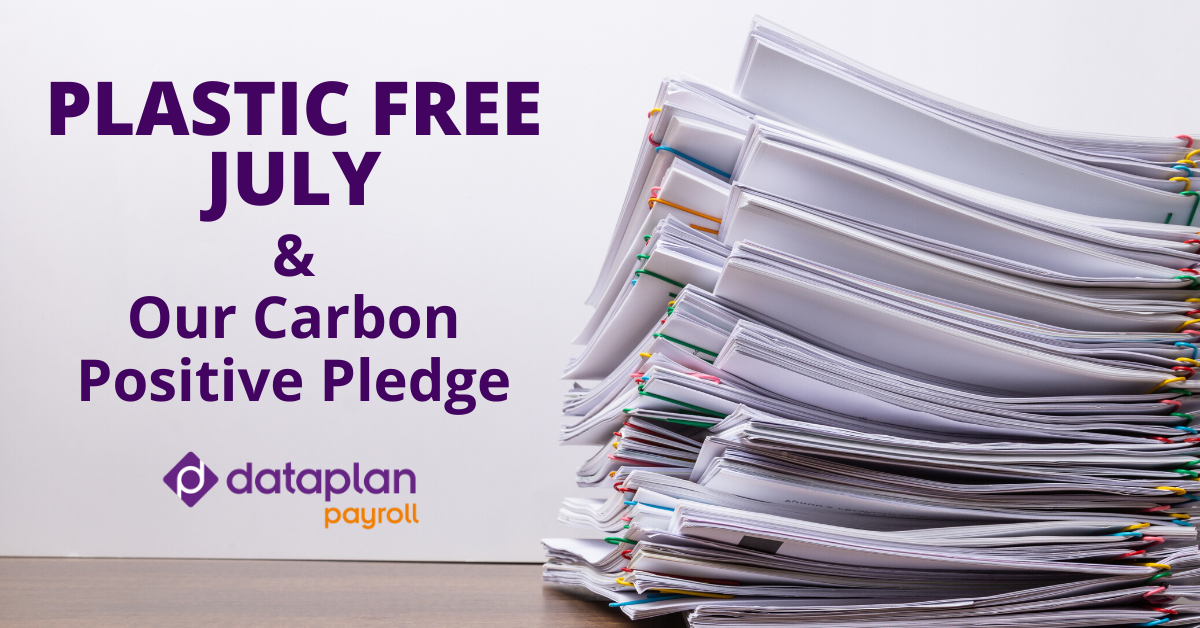 In honour of Plastic Free July, we at Dataplan feel it is our duty as a business to raise awareness of issues faced in our industry and present solutions on how we can act more responsibly to reduce our impact on the environment.  
As outsourcers, our Carbon Footprint may not be as large as those in other industries, but we know we must still do our part and are proud to be leading the way in the payroll sector with our carbon positive strategy.
As our CEO, Richard Rowell explained:  
"Climate change is the single biggest threat to our future and the generations to follow. We must make changes and we must make them now. And it's not just up to individuals to make a difference, businesses must be responsible too. Every business needs to commit to reduce its carbon footprint and if possible reverse the impact it has made."
Over the course of 2019, we made the commitment to tackle the issue head-on, and make changes to the way we operate our business, not only to go carbon neutral but beyond net-zero carbon emissions, to create an environmental benefit and remove additional carbon dioxide from the atmosphere. We improved our recycling rates, made the switch to carbon zero paper, and introduced incentives for our staff for sustainable travel.
As part of our pledge to reach both Carbon Neutral by the end of 2020 and Carbon Positive by 2022, our six primary initiatives include:
•    Switching to carbon zero paper sources
•    Reducing the number of payslips printed and posted by encouraging customers to move to ePayslips
•    Reducing the amount of business travel through the use of technologies such as video conferencing and incentivising sustainable travel
•    Switching to carbon zero energy suppliers and investing in renewable energy
•    Minimising single-use products and maximising recycling
•    Planting trees to offset any carbon we can't cut
And then COVID19 hit!
No one could have anticipated the pandemic that has changed the world. As we adjust to the 'new normal' amid the Covid-19 pandemic, we have seen the majority of office workers transfer to working from home; which has catalysed almost all of the above initiatives.

This year-end, we printed only 40,000 P60's which is a huge improvement having printed 60,000 last year; proving our clients are changing their preference to ePayslips.
The vast majority of our staff have been working from home since the end of March, which has resulted in our paper output reduced dramatically. This has proved the concept that we can be less reliant on paper and printing things out, so we intend to maintain this approach going forwards.
 
Not having staff in our offices to handle the paper output, means we have made subtle changes in our workflow to continue to provide a greener service – including the elimination of 1,600 plastic client folders, and putting a stop to ordering plastic wallets for administration.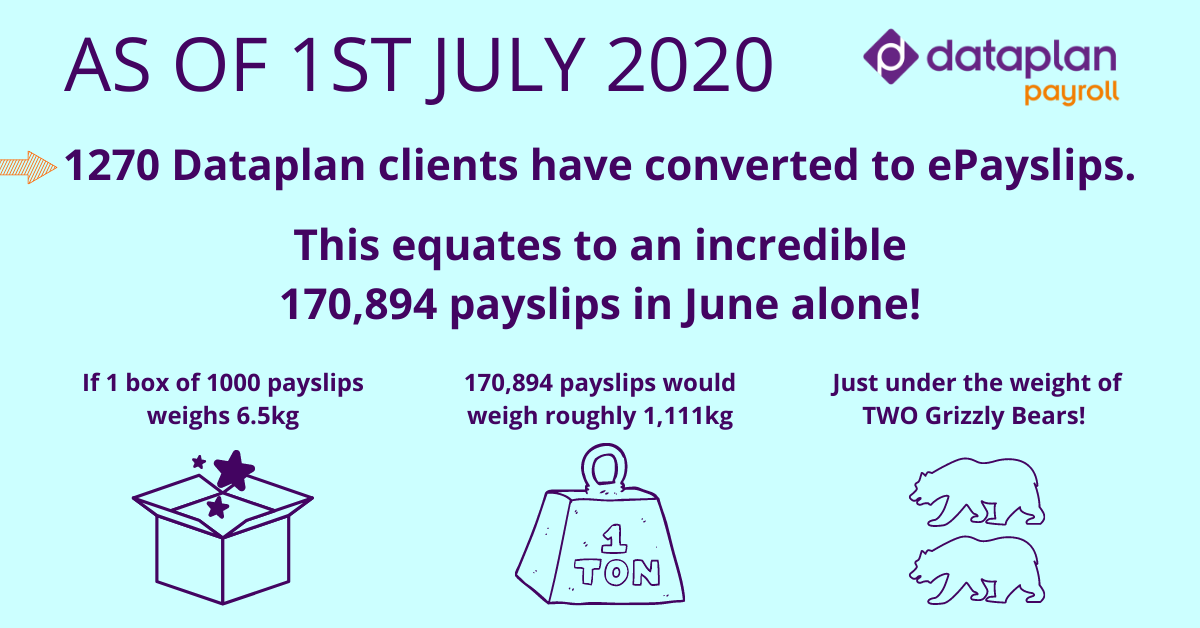 Dataplan are one of the UK's leading providers of specialist payroll and associated services.
From payroll outsourcing and pension service management to ePayslips and gender pay gap reporting; we have a solution for you and your business.