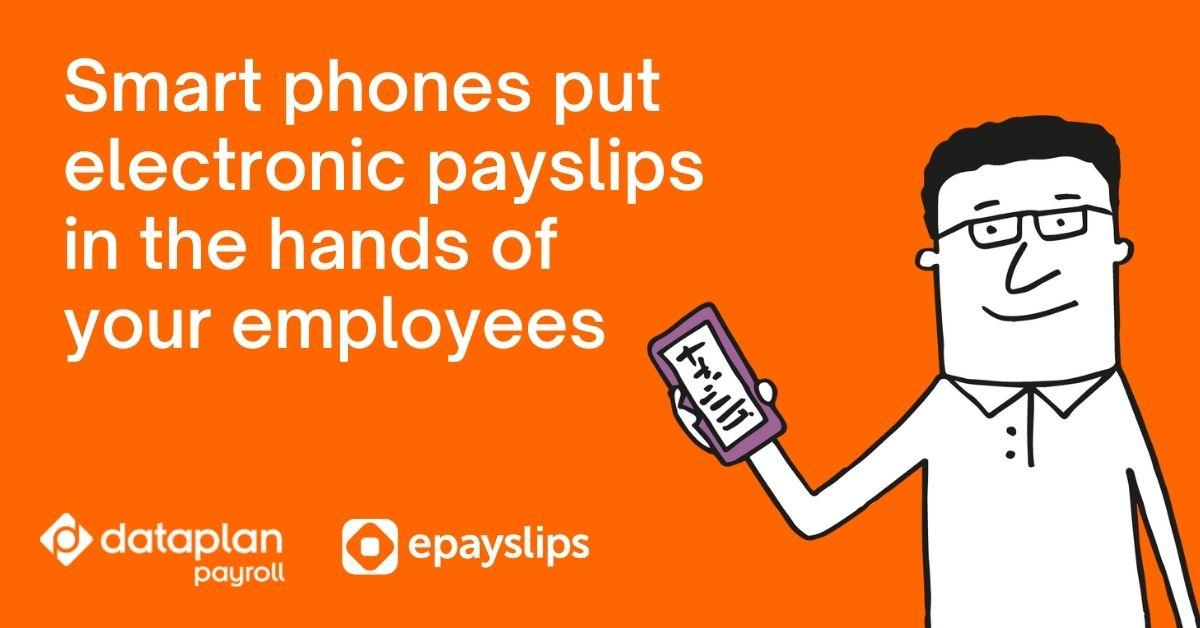 Love them or hate them, smartphones are a huge part of modern life, and it seems that they are here to stay. 
Did you know that in 2019 the number of smartphone users in the United Kingdom rose to 55.5 million, that's 82.9% of the UK population! Fast forward to 2020, and 87% of adults in the UK owned a smartphone.
It is no secret that our fondness for technology is growing generation by generation. If our clients are anything to go by, the evidence reaffirms this; with just short of 174,000 millennials using our ePayslips (and we estimate around 200,000 including bureaus)!
Though it's not solely down to preference when utilising technology for applications such as electronic payslips, the functionality that comes with ePayslips far surpasses what the previously conventional paper payslip could provide.
Super Security 
ePayslips are by nature significantly more secure than a paper payslip. Though infrequently, paper payslips can fall victim to several security pitfalls being a physical product. For example, a payslip being delivered to an old address, opened by an unauthorised recipient, or even lost in the post. These situations are all possible and can be avoided with a digital payslip.
Archive Information 
Technology within the ePayslips app allows you to access your archive documents at the touch of a button. Documents such as historical payslips are conveniently available when you need them, all from your pocket.
Employee Self Service
Employees no longer have to wait around for responses from HR. Likewise, employers no longer have to sift through a sea of employee requests which lengthen what should be quick and easy processes. With our self-service functionality, employees can manage aspects of their personal information to streamline processes.
Other important documents 
In addition to archive pay documents being readily available, you can also receive other documents such as P60s and P45s via our portal 24/7.
And importantly, it is very easy to sign-up and transfer! 
Signing up to most online systems is straightforward, and ours is no different – if anything, simplified since we are familiar with the details of our existing clients!
As for each employee, our simple, but secure sign-up process guides you through setting up your ePayslips account, including security questions for account recovery if necessary – further reducing the workload for your employer with requests to reset passwords and user account details!
Still worried about your employee demographic?
One of the biggest fears when changing to ePayslips is the demographic of employees. Will everyone have access to a PC? Probably not. Will they have access to a smartphone? More than you think!
In 2018, 95% of 16 to 34 years old owned a smartphone. 
According to a Statista survey, in 2016, 42 per cent of people aged 35+ used smartphones, and in 2018 that number was 50 per cent. All these numbers suggest that people of all ages use smartphones more than they used to in the past.
Now, we will talk about the percentage of people who use mobile phones according to their age groups:
The generation of baby boomers includes people aged from 56 to 74 years old. 73% of people who are ages 55 to 64 use mobile phones. This figure is more than the people who are aged 65+, with 40%.
Generation X are people who are 40 to 55 years old, and according to Statista's survey, 88% of this generation use mobile phones.
Generation Y, or Millennials, includes people who are 25 to 39 years old. This generation is divided into two age groups 25-34 and 35-44. 97% of younger Millennials use mobile phones, in comparison to 91% of older Millennials.
Generation Z includes users aged from 16 to 24 years old. 100% of Gen Z users use mobile phones.
So, the next time an employee says they do not have access to a smartphone to access their payslips, they must fall into a small percentage of people.
Dataplan are one of the UK's leading providers of specialist payroll and associated services.
From payroll outsourcing and pension service management to ePayslips and gender pay gap reporting; we have a solution for you and your business.