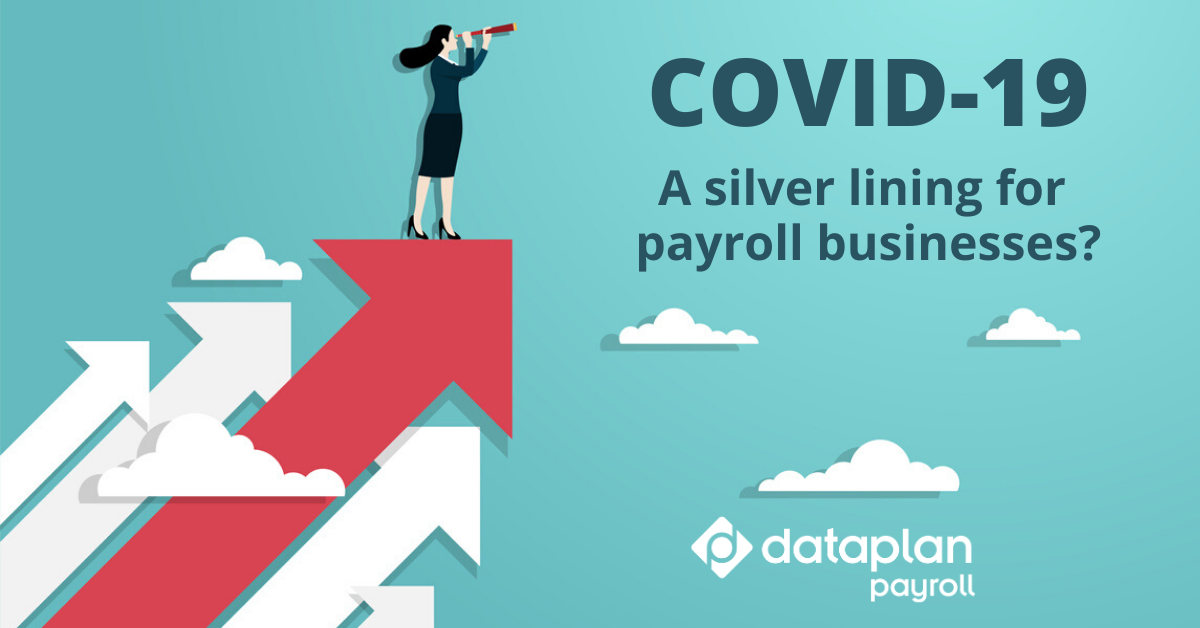 As the business world prepares to reboot, those of us providing payroll outsourcing solutions are starting to consider what this means for our companies going forward.
I think there are a few inevitable consequences of the world's reaction to the crisis.
There will be an increase in business failures.

There will be a global recession.  

The debt built up delivering aid and stimulus packages will need repaying.

Austerity will return.
Unfortunately, the last recession in the noughties still doesn't feel that long ago for many. But, despite this potentially bleak outlook, I believe the future is bright for the payroll outsourcing industry, and there are many opportunities.
What we did learn from the last recession is that it provided fantastic opportunities for those in the payroll industry who were able to take advantage.
To understand why that was we need to revisit the reasons why any business would look to outsource in the first place. There are two key factors when looking at any business activity and whether outsourcing might be a better option;
Can we save money by outsourcing

Is it a core activity and one we should be focussing on
Clearly, in recessionary times or periods when business is fighting to survive, these considerations have heightened importance.
So what is different this time around?
Many payroll businesses did well through the last recession, but this time round there are additional unique considerations that I expect to have an even more positive impact for payroll outsourcers. 
Here's my thinking.
Payroll got very complicated very quickly
While the Coronavirus Job Retention Scheme (CJRS) was vital in keeping business afloat, there is no doubt its implementation was plagued with uncertainty, delays, and complexity. As a business operating an in-house payroll function, this will have caused significant concern over the ability to have the right knowledge, skills, and software and to manage compliance risks.
Business Continuity and Resilience 
While business scrambled to work from home, manage individuals shielding and absences due to employees hit with the Coronavirus, payroll just had to continue. 
There are very few stories where payroll had failed, a fantastic testament to the industry and the professionals who work in the sector, but the ability to scale-up workloads and deliver suddenly became high risk.
A New Normal – working from home 
With everyone who can be, working from home, businesses suddenly had to adopt a decentralised model. This enforced change is working well for some companies to the point that they may wish to continue this permanently, eliminating expensive accommodation costs.
However, this does focus the mind on what "core" is, and the ability to effectively control and management an in-house payroll function in a distributed organisation is certainly harder to achieve.
Other reasons to be optimistic 
If we add to the above list of reasons to outsource the fact that not all payroll businesses will have fared well or excelled in providing a service, through difficult times, there will also be some businesses looking to switch provider.
So how do payroll businesses take advantage? 
Most payroll outsourcing businesses will not have significant resources to spend on sales and marketing. With limited resources, being smart is very important, and you should be preparing now.
There is no magic answer. But there are a few rules on what you can do at a low cost to gain more business.
Website - be found and convert leads 
Look the part – get your websites and marketing material refreshed

Be different (not bland) – why should anyone choose you over your competitor?

Make sure you can be found – optimise what you do for search engines and build high-quality backlinks to improve rankings

Be seen – use social media and PR to keep your business and brand front of mind

Be current – show potential customers you are up to speed with the latest technologies, legislation and compliance issues

Specialisms – if you have specialisms or niches, show your expertise. If you don't, now is the time to see what niches you have strengths in.
Content marketing - generate interest 
If you haven't heard about content marketing, you may need some advice. Content marketing is about stimulating interest in you and your services by creating and distributing relevant, current, and useful information (content) that potential customers may find valuable.
In the payroll world think of it as a way to build a reputation for you and your business as being an expert about your specialist subject, payroll!
Campaigns - targeted for enquiries
Marketing campaigns, particularly direct ones, can be costly and out of the reach of most payroll business, but there are plenty of low-cost activities you can do that won't break the bank.
Pay Per Click / Digital Advertising – these can be a money pit so be tactical with this and don't chase after the short-tail, generic keywords. It costs significant sums to compete on the words "payroll", but you might find "franchise payroll specialists" a lot cheaper with a much stronger chance of a conversion. This is quite a specialist area so if you don't have the expertise in-house, I would advise talking to a specialist agency who can provide you with a strategy and manage your campaigns. This is not an area to just 'have a go' at.

Lead aggregators – they do the hard work on Google and generate leads to share across their customers and can be a good option but can be expensive. Watch out though, although leads generally claim to be pre-vetted, poor quality and uncontactable leads can often slip through.

Purchase high-quality business data – if you have specific niche's you want to target, look at purchasing the license to use targeted business data. Most data is purchased on a 12-month multi-usage licence, is fully opted-in and has been telephone validated. This then gives you a database of prospects to target email / direct mail and telephone campaigns at.

Create landing pages – rather than land enquirers on your home page, creating campaign-specific landing pages have a much better chance of conversion to an enquiry.
Word of mouth/referrals - asking for the business
One of the most successful and lowest costs ways to develop your business if by leveraging your reputation and gaining business through existing customer recommendations. If you are doing your job well ask customers if they know someone else who may benefit from your services. What have you got to lose?
Conclusions
Many payroll businesses may still be reeling from the working from home changes forced on them and the sheer scale of work over the last few weeks with the myriad of legislative changes.
However, now is also the time to be focussing on what next and making sure your payroll business is fighting fit ready for the battles and challenges ahead.
Dataplan are one of the UK's leading providers of specialist payroll and associated services.
From payroll outsourcing and pension service management to ePayslips and gender pay gap reporting; we have a solution for you and your business.