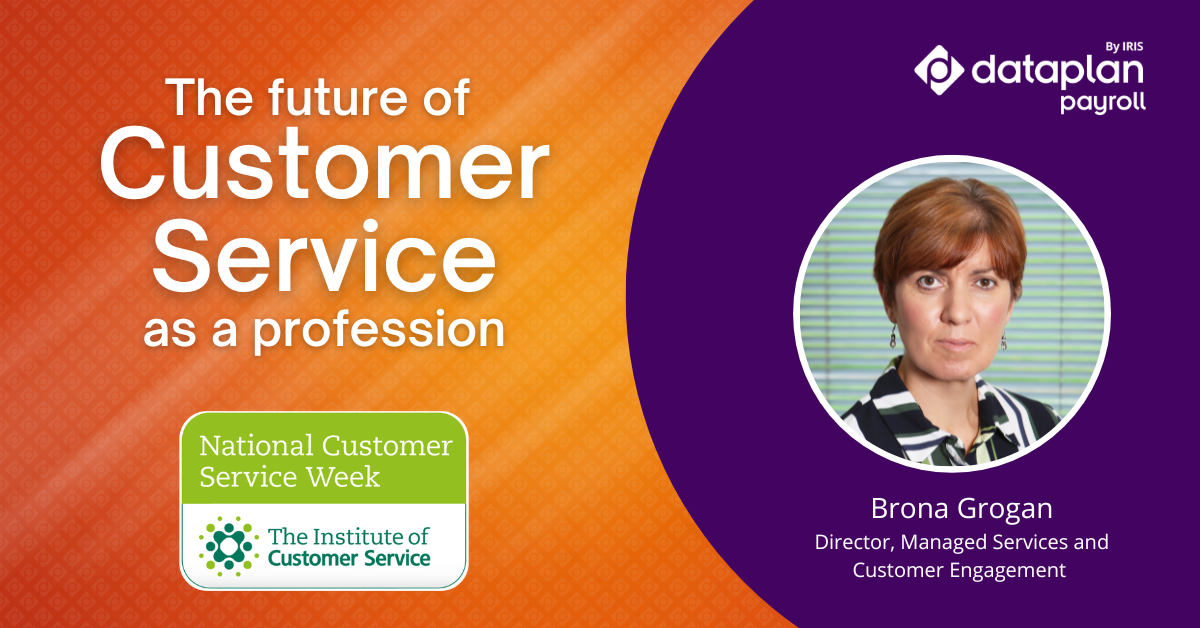 The transformation from traditional call-centre methods to a more customer-centric approach has taken centre stage in today's rapidly evolving business landscape. This paradigm shift now encompasses every facet of the customer journey, from the initial discovery call preceding a sale to post-payroll support, ushering in a new era of customer service excellence.  
As Director of Client Payroll Services and Customer Engagement, I have witnessed first-hand the journey customer services teams have been through and how they have evolved to cope with technological advancements, customer expectations and what the role looks like post-COVID-19.   
Factors of change  
Numerous factors are driving this change, including technological advancements, societal shifts, economic influences, and environmental considerations, with more changes on the horizon as customer expectations evolve further and work patterns adapt in the post-COVID-19 world.  
Katrina Lovesey, Customer Engagement Associate at Dataplan, explains how she has seen the role evolve,  
 "Customer Service - used to be a simple business transaction - following a customer's journey - the sale - the service and support.  

"Now it is much more; we have the sale, service and support, but the methods of Customer Service have changed vastly over the past three years. COVID made businesses re-invent ways to keep Customer Service going; Teams calls have been the most significant change for me - it used to be conference calls and client visits.  

"We now run the Customer Service department with Teams. I love seeing every client we talk to – making connections and building relationships with them."  
Businesses face immense pressure to adjust and revamp their strategies to thrive in these evolving conditions. This places a greater emphasis on the roles of outsourced service providers and customer account teams. Customers are no longer content with reactive problem-solving but seek proactive, collaborative, and long-lasting partnerships.   
To meet these expectations, customer service teams must constantly strive to enhance service levels, understand their clients' objectives for using managed services, and work towards solutions that align with the customer's needs.  
Clients are increasingly demanding data-driven results from their service providers. This includes tracking key performance indicators for accuracy, compliance, and on-time delivery in the payroll process. Additionally, clients want to analyse trends over time to facilitate meaningful service-level discussions. Metrics like Net Promoter Score (NPS), Customer Satisfaction Score (CSAT), Customer Engagement Score (CES), and customer retention rates have also gained significance.  
AI plays a pivotal role in this transformation. It helps analyse client feedback and expectations, guiding product development, service improvements, and client retention strategies. Embracing these tools and approaches enables organisations to adapt and innovate in anticipation of future changes in their competitive landscape.  
   Customer Service as a profession  
A career in Customer Service offers significant potential for personal fulfilment and satisfaction. With the evolving nature of this role in recent years, it has become intricately connected to various aspects of a business's operations. Customer Service managers and executives, serving as the voice of the customer, play a pivotal role in resolving client issues and driving continuous improvements. However, the effectiveness of this role depends on the individual and the organisation, considering their values, objectives, interests, and skills, as elaborated below.  
It is important to note that this role can be demanding, often involving challenging situations and complex problems. Dealing with service deficiencies or challenging scenarios can be stressful, mainly when there is a misalignment in any of the abovementioned factors. As a result, the experience in this field can vary between organisations and should be carefully considered. Some good traits to look for when recruiting within customer service are:   
Elevated levels of emotional intelligence and interpersonal skills   

Resilient, agile, and flexible with an acute ability to prioritise   

Excellent communication and relationship skills   

Team player   

Solution-focused, positive, forward-thinking   
The future of Customer services  
Many of the changes we have experienced over the last few years will continue at a faster, more intense pace. While this might seem contradictory, I predict the role to be a melange of a human-centric and AI-digitised approach.   
Customers are demanding more and more from the platforms they adopt and utilise, from an integrative perspective but also automation, mitigating the risk of data breaches and inaccuracies while also placing greater reliance on their service level agreements, response turnaround times, and opportunities to self-serve.   
Communication will continue to be mission critical, whether in-person or via an online bot; clients want to know there is someone at the end of their communication method ready, willing, able, and invested to meet their needs and expectations. Customer service teams must continue to be agile and focused on the current landscape while also anticipating future changes and the impact these will have on client's needs.   
Dataplan are one of the UK's leading providers of specialist payroll and associated services.
From payroll outsourcing and pension service management to ePayslips and gender pay gap reporting; we have a solution for you and your business.