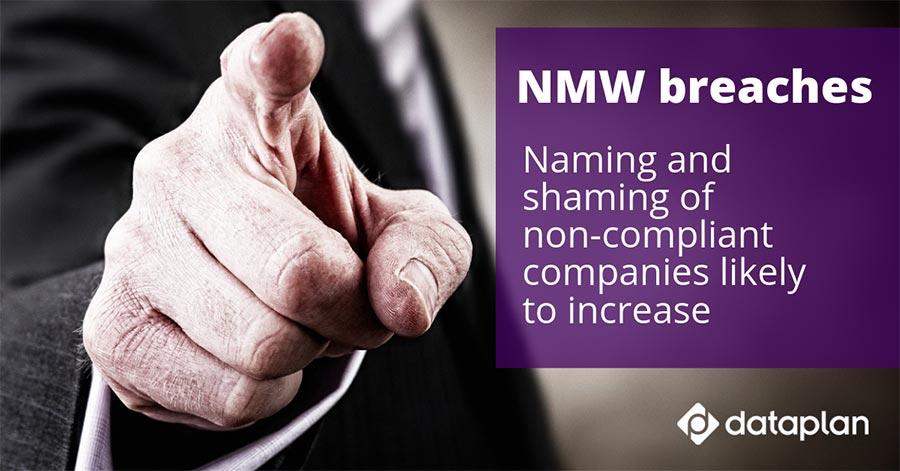 Under its Service Level Agreement with the Department of Business, Energy & Industrial Strategy (BEIS), HMRC is committed to policing the operation by employers of the National Minimum Wage (NMW) Regulations to ensure that all employees are receiving, at least the NMW hourly rate applicable to their age group.
Part and parcel of those reviews has been HMRC's reports back to BEIS of employees who have failed to operate NMW correctly. Where it has been found that non-compliant employers owe more than £100 in arrears, BEIS have publicised those employers in a naming and shaming document.
Such a report shows in descending order, employers by total value of arrears to employees. Such a report could be viewed negatively, with larger employers by volume of employees, being higher up the list when they may have only transgressed by a few pence per employee
Squirreled away in a 168 page document entitled 'United Kingdom Labour Market Enforcement and Strategy 2019/20' is the published review of the process of naming and shaming. The last list published was nearly 12 months ago, publication being suspended pending the review.
The report has made the following recommendations
Increased funding for HMRC enforcement to enable HMRC to extend its programme of NMW reviews
HMRC and BEIS focus their enforcement efforts on the 'non-compliance spectrum', seeking to target the more serious breaches of NMW. The report suggest that naming and shaming will continue in the future but would encourage a shift towards using naming and shaming as a potential compliance opportunity
With the most serious offenders in mind, increase the threshold for naming and shaming from the current £100, to an average of arrears per worker per employer in excess of £500
Increase awareness campaigns
HMRC have steadily increased their compliance activity in respect of NMW. The report suggests that this will increase but with a more targeted approach in mind.
If you have any concerns in respect of NMW compliance, or you feel a review of your systems would beneficial please contact Paul Chappell, Head of Legislation and Compliance on 03331 123456