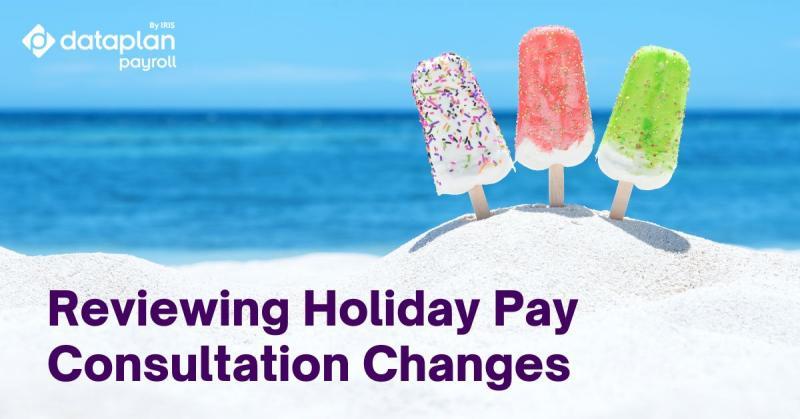 Amidst the myriad of updates and disclosures about holiday pay and entitlement adjustments, it's understandable that many employers are grappling with these changes and wondering how best to adjust their procedures to comply with the existing regulations.
These ongoing changes have burdened some employers with added administrative tasks. Not only do they need to stay informed about the updates, but they also have to figure out the right components and calculations to determine staff entitlements.
Three years into this quagmire, the Department for Business & Trade (previously known as BEIS) is taking steps to address these issues, leading to the release of two important consultations.
It's crucial to note that these reviews are mainly driven by two factors: the Supreme Court's decision in the Brazel v Harper Trust case and, concurrently, a broader review within the Brexit Employment Bill. Specifically, the Retained EU Law or Revocation and Reform Bill intends to revise certain employment rights, such as holiday entitlement. The aim is to conclude the obligation for UK courts to interpret UK legislation in line with EU case law by 31 December 2023, although there's a provision to possibly extend this to December 2026.
Here's a snapshot of the current situation:
1. Consultation by Business Energy and Industrial Strategy (BEIS) titled:
"Calculating holiday entitlement for part-year and irregular-hours workers"| Data
This consultation primarily delves into the challenges of applying a 52-week qualification period to determine average hours or pay an employee would earn when they have inconsistent working hours.
If there's a period with no pay or hours, the employer should consider a span of up to 104 weeks to solidify the 52 paid/worked weeks principle. If a 52-week span isn't possible, employers need to use the relevant reference period's average.
This consultation was open from 6 January to 9 March 2023. The key proposals were:
Keep the 52-week reference, including all weeks without work.
Calculate entitlement in hours over a 52-week span (considering the last tax year and time on the job).
Reintroduce the calculation rate of 12.07% based on the total hours in the reference period.
2. Consultation by Department for Business & Trade (DBT) titled:
"The Retained EU Employment Bill"
Open from 12 May to 7 July 2023, this consultation aimed to discuss potential amendments to the Working Time Regulations 1996, which include a re-evaluation of the key legislation that dictates holiday pay and leave entitlement.
At present, the entitlement is split into two segments - regulations 13 and 13a:
Regulation (13) offers a 4-week leave based on the EU's Working Time Directive.
Regulation (13a) grants an additional 1.6 weeks of leave under UK law.
The goal is to merge regulations 13 and 13a of the Working Time Regulations 1996 to establish a more equitable leave entitlement system for part-year employees, including those on irregular or zero-hour contracts. This is to ensure that their holiday benefits align with the time they've worked.
Proposed changes include:
A unified 5.6-week annual leave entitlement for all groups.
A guideline for minimum holiday pay, particularly for irregular workers with less than a year of service.
Modifications to the first-year leave calculation process.
A review of leave carry-over procedures in the legislation.
The introduction of rolled-up holiday pay as a valid pay calculation and processing method.
As of now, the results of both consultations remain unpublished. Therefore, employers should persist with the current rules until further notice.
Dataplan are one of the UK's leading providers of specialist payroll and associated services.
From payroll outsourcing and pension service management to ePayslips and gender pay gap reporting; we have a solution for you and your business.