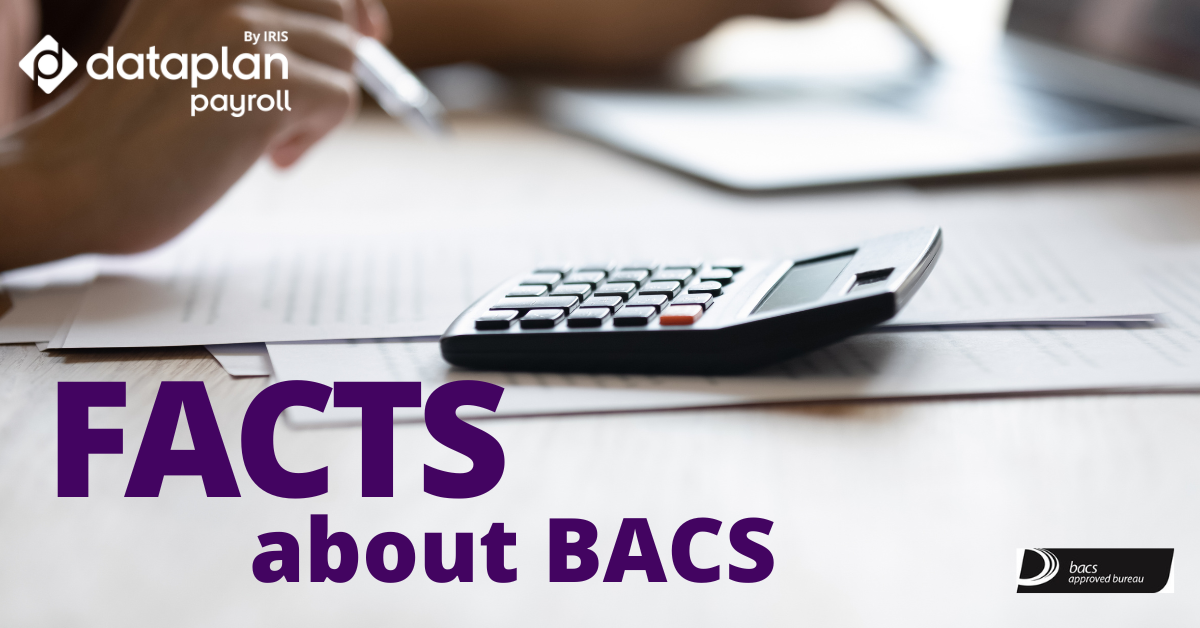 The facts about BACS.
Managing payroll can be a time-consuming task that requires careful attention to detail. One way to streamline this process is by using BACS, an electronic payment system that allows businesses to transfer funds directly into employee bank accounts. Outsourcing a payroll service to do this for your company can provide many benefits
What is BACS?
BACS (Bankers' Automated Clearing Services) is a payment system used by businesses to transfer funds electronically to their employees' bank accounts. This system is widely used in the UK and is considered a safe and reliable way to make payments.
BACS payments can be used to pay salaries, pensions, and other expenses, such as travel allowances or bonuses. The process is straightforward, and businesses can set up regular payments in advance, reducing the need for manual input.
How long does a BACS payment take?
Once set up the entire BACS cycle is a three working day process from start to finish.
Day 1 - Transmission day – This is the day the Payroll provider will transmit the payment file to BACS for processing
Day 2 - Processing day – this is the day the file is then received to be processed by BACS
Day 3 - Pay date – the most important day or date of month for your employees, the file has been successfully processed and cleared by BACS and your bank and cleared funds into your employee's bank accounts.
Why trust Dataplan with your BACS Payments?
Dataplan have over 50 years' experience in Payroll and have been BACS approved for nearly 40 of those. This means that the Dataplan team are experienced professionals and are knowledgeable about the BACS process.
What are the benefits of using a BACS Approved Bureau?
Reduces costs – there are no additional training costs or the reoccurring costs of software updates

Improved efficiency – the Dataplan BACS team are very experienced and knowledgeable meaning that there is a quick turnaround.

Reduced risk – e.g ensure that compliancy and contingency are a priority.
Being a BACS Approved bureau also means that we take data security as a top priority. At our latest inspection, we scored top marks and ranked excellent across all areas. These include:
Bureau Organisation and Financial Information

Physical Security

Computer Operations

Applications and System Support

BACS processing and Operations
Furthermore, Dataplan is an Indirect Submitter. This means that we use electronic software to send payments directly from the client's bank account directly to the employees, the payments never touch Dataplan's bank account.
Explaining some of the Jargon…
Setting up the BACS process can sometimes be a little confusing and you may come across a number of different acronyms and terms that are not clear. Here's a simple explanation of some of the most common ones.
AWACS Report
Mandatory changes needed on payment details
Live Input Report
Live report of submission sent to BACS
Test Input
Report of test submission sent to BACS
ARCUS
Allows the receiving bank to return the BACS credit automatically to the organisation and advises by way of reason codes why the payment was unapplied.
ARUDD
Allows the receiving bank to automatically return unpaid direct debit payments; the ARUDD report lists the unpaid amounts.
Messaging Test Reports
A report to be used in order to check that the user can access reports successfully.
ADDACS
Allows banks to electronically notify service users if changes are made to a customer's Direct Debit Instruction, e.g when a DDI is cancelled.
AUDDIS
Allows organisations to send new Direct Debit Instructions to their bank electronically.
Using BACS not only streamlines services but can reduce manual input and save time. With other 50 years experiences Dataplan ensures efficiency, accuracy and security and you can be assured your BACS payments are in safe hands. 
If you have any further queries or questions about BACS, speak to one of our Payroll team on 03331 123456
Dataplan are one of the UK's leading providers of specialist payroll and associated services.
From payroll outsourcing and pension service management to ePayslips and gender pay gap reporting; we have a solution for you and your business.