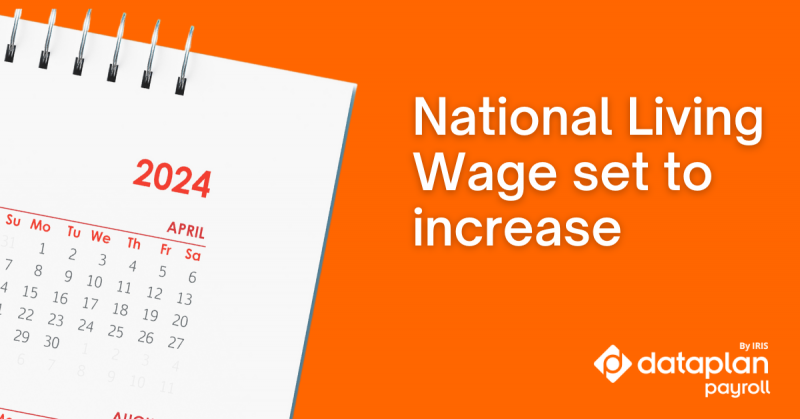 The National Living Wage, or the NLW, represents the minimum hourly wage that employees aged 23 and over are legally entitled to in the United Kingdom. This rate is updated annually, reflecting the government's commitment to ensuring fair compensation for workers and improving living standards.  
In a speech on 2 October, Jeremy Hunt, Chancellor of the Exchequer, announced the National Living Wage (NLW) to rise by more than 5.7% to at least £11 per hour for April 2024.  
After a consultation with the Low Pay Commission, an independent body advising the HMRC, it is believed the figure will settle around £11.16. This amount will be confirmed on 22 November as part of the Autumn Statement, meaning that annually, the average salary will increase by £1,000 for employees on full-time contracts.  
Another potential change recommended by the LCP is to lower the age threshold for the NLW from 23 to 21. This will also take place on 1 April 2024.  
In 2019, a target was set for NLW to be above two-thirds of median earnings. The LCP recommendations mean that the NLW would have met that target. The increase in NLW is set to affect around 2 million workers in the UK and can have various implications for employers. 
The most direct and immediate effect is Labour costs. Employers are legally obligated to pay the NLW; this means employers will have to allocate more of their budget to cover employees' wages.  
The NLW increase will pressure profit margins, meaning employers must adjust their prices and reduce costs elsewhere.  
Employers need to consider the specific industry, market conditions, and unique circumstances when assessing the impact of an increase in the NLW. Additionally, employers should stay informed about changes in minimum wage laws; employers must ensure they are compliant, as failure to do so can result in penalties. Getting ahead of the curve and including this increase in planning and budgeting can reduce the financial strain.  
Dataplan are one of the UK's leading providers of specialist payroll and associated services.
From payroll outsourcing and pension service management to ePayslips and gender pay gap reporting; we have a solution for you and your business.