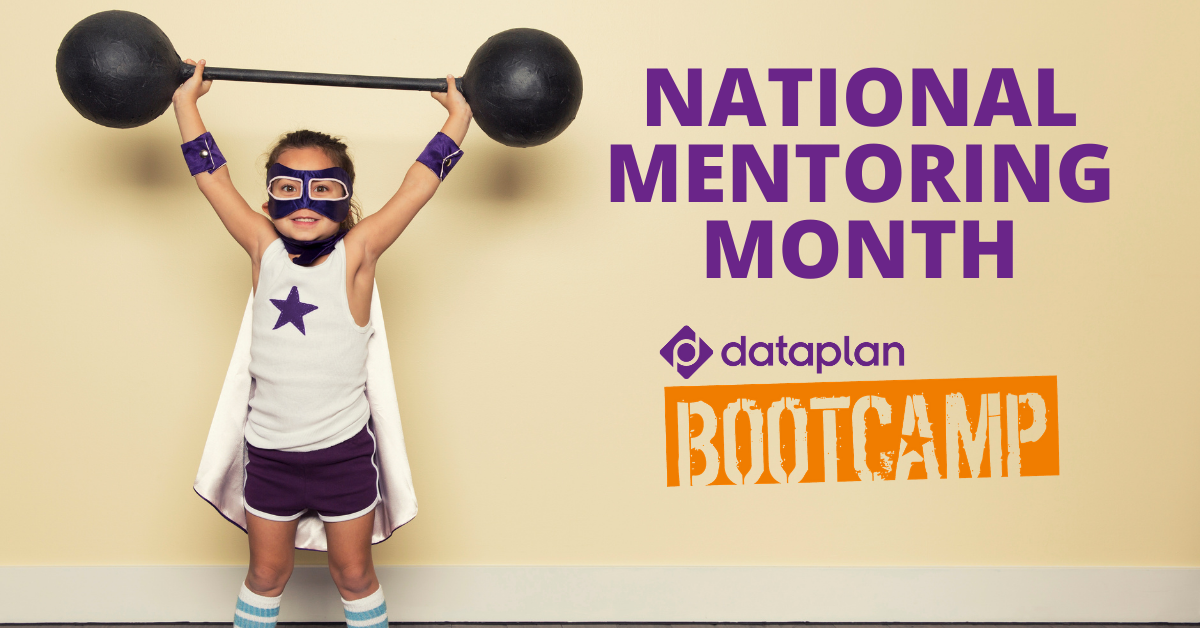 January is National Mentoring Month so we wanted to acknowledge and celebrate the role mentors have in the development of our team members at Dataplan.
We have a 'grow your own' recruitment strategy, backed up with a comprehensive on-boarding and training programme for new recruits to the business. Our Dataplan Bootcamp is a 3 month new starter programme and is a focused, intensive development phase designed to bring new starters up to speed with what Dataplan does, the various teams and departments, and familiarise them with our systems and processes.
One of the approaches that has made Bootcamp a success has been or buddy system. From day one, we partner new recruits with a buddy who provides close mentoring on a 1-2-1 basis within their allocated work team. We find having a consistent point of contact to go to with any questions or queries is a huge help when starting a new role. Not only does it combat any nerves, it also helps ease people into the team and address queries in a timely and responsive manner.
Our Bootcamp programme was launched in September 2020, and our first cohort graduated before Christmas. We asked them for feedback on the buddy system and we are delighted to have received a unanimous positive response.
"I thought the buddy system was much better than being dropped into the team immediately. Having a consistent message on how things are processed from one person is really helpful whilst learning, and it can feel more comfortable than asking different people whilst settling in."
"I felt like I could learn the typical day to day process of what I should be doing and checking through shadowing my buddy, and she has always been there to help and answer any questions. My buddy and I have actually become friends which is a personal favourite outcome, as we may not have interacted as much without the buddy system.'"
"The buddy system made me feel comfortable from day one. We moved to home-working just after the initial induction, and it was useful to be familiar with somebody to regularly ask for help from. Alongside my buddy, I also found lots of help from the wider team who were all very welcoming and supportive."
"Arriving at Dataplan with zero payroll knowledge was daunting at first but Bootcamp provided a strong understanding of the payroll world, this coupled with on-the-job training gave me confidence when starting to take on responsibility for my own workload and an eagerness to get stuck into the Academy stage of my career in payroll."
Mentoring is such a powerful and effective way of educating and developing skills, confidence and abilities. Going forward, following the success of our Bootcamp Buddies, we are looking for ways we can implement mentorship across the whole business.
Dataplan are one of the UK's leading providers of specialist payroll and associated services.
From payroll outsourcing and pension service management to ePayslips and gender pay gap reporting; we have a solution for you and your business.