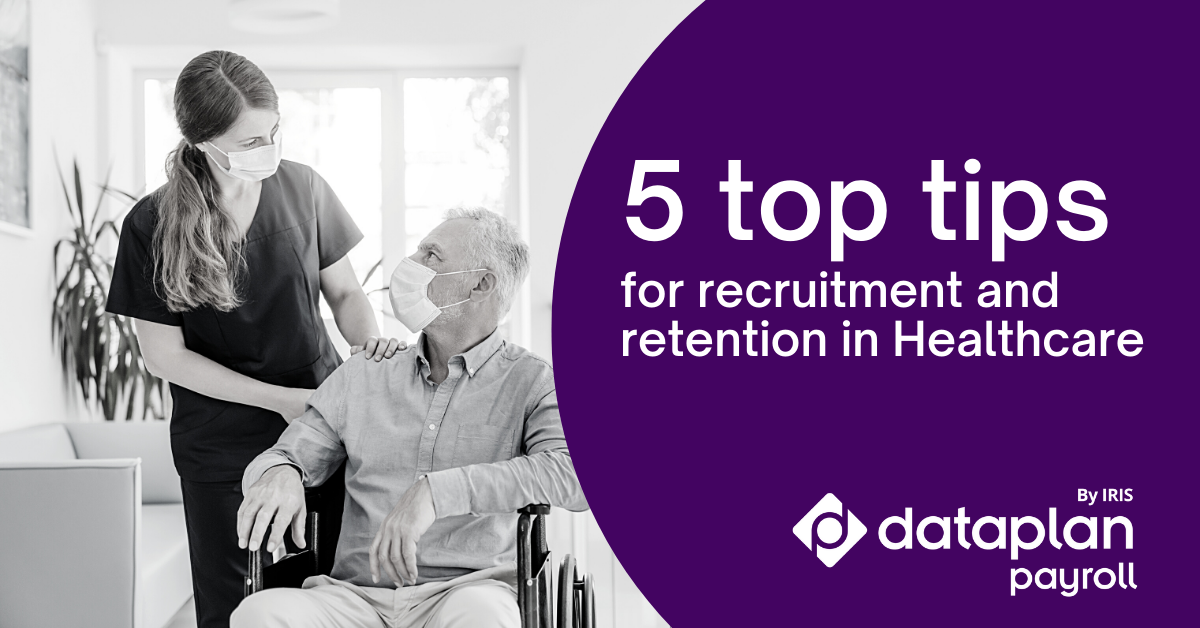 Demand for temporary workers across all healthcare disciplines has increased because the number of permanent roles that are currently vacant.
There are some similarities but equally very different challenges in terms of permanent vs temporary roles when considering recruitment and retention. Good recruitment techniques are vital in helping fill those roles, but a superior retention strategy is essential to tackle the churn. In turn, reducing this churn reduces disruption and expenditure.
Locate a Locum surveyed Care Home Managers and found that:
49% reported that staffing was their biggest challenge

45% of respondents said that they did not have a good work-life balance
Staffing is a huge challenge, and where there are gaps in the rotas, Care Home Managers are using their leave to fill these gaps leading to increased stress and a poor work-life balance.
Dataplan/IRIS Software Group commissioned a You.gov study, which revealed:
71% of respondents said that they are hiring new staff

21% of employees said anxiety over a lack of communication around pay made them feel like looking for a new job

36% felt anxious or stressed when there were delays in receiving their pay

13% felt that they didn't trust their employer to pay them the right salary amount on time each month
There are some significant challenges for retention and recruitment in the sector. Here are our top five tips to help you tackle this.
Tip 1 – Clear communication
A candidate's impression of you starts from the moment they see the job advertisement through to the initial call, interview and the onboarding process. This is where expectations for the employee experience are set.
There are a few minimum requirements when a new employee comes through:
They should have their contract

Employee handbook and copies of policies

Communicating their pay date, paying them accurately and on time

Take their employee starter information

They should be aware of how their rota and shift changes will be communicated to them

As an employer, it is your responsibility to ensure that they have all the information they need to commence employment with you and that your payroll and HR function has their information.

Where do your employees go for up to date company information in the case of an event such as COVID-19?
Tip 2 – use technology to help the process rather than hinder it
Ensuring the technology you use integrates with your other systems takes the pain out of the day-to-day for your staff, and automating manual tasks where possible saves time. If your employees are hindered by your technology, especially with simple tasks such as booking shifts or checking their payslips, they will find another employer where technology empowers them.
Using technology correctly can empower and enlighten your employees, creating efficiencies and a happier workforce. When planning to use tech, ensure that you have the right integrations in place and that all of your employees know how to use it. You should always question a manual task to see whether it can be automated because all of that feeds back into the employee experience.
Equally, technology should be accessible to everyone and optimised for whatever devices your employees may be using.
Tip 3 – Plan in advance
Planning what you will do in advance and following through on this will give your employees confidence in you. Equally, planning allows you to spot any gaps or issues that may need addressing in the employee experience.
Two critical areas that require advance planning are the onboarding and offboarding processes. Planning your rota in advance also allows you to be more prepared for any unexpected absences, and it will enable your employees to book their holidays in advance.
Releasing communications ahead of time and reducing anxiety will lead to a better employee experience and better performance and retention.
Tip 4 – Protection and management of data
As an employer, it is your responsibility to minimise GDPR risks. One way of doing this is to map out your processes that include data to see what can be taken online through a secure pathway—removing paper processes where possible also reduces the risk of loss or unauthorised access.
Additionally, when data or requests are transmitted by paper and lost, the employee has to repeat the process, which can cause frustration and a lack of trust. There are many implications for your employees and your organisation when data is not managed and protected.
Taking processes online allows for data to be kept up to date more accurately, leading to fewer chances of something going wrong, such as an employee's personal document like a payslip being sent to the wrong address – all having big impacts on employee engagement and retention.
Tip 5 – Accuracy and values
Payment errors have a catastrophic impact on retention as they break down trust and confidence, so quick and error-free payment is essential as an employer. When using temporary staff, they are unlikely to book in for a shift with you again if they have experienced issues with pay. For permanent staff, it only compounds feelings of unhappiness and mistrust.
Paying your staff accurately and on time should not be an issue, so giving your in-house payroll team the tools they need to do so or outsourcing to a reliable payroll provider is essential.
When it comes to your values, you should continuously model and check that the values that are important to your organisation are embedded in your workplace. Additionally, asking your employees what matters most to them and allowing them to engage with and help cultivate your values is a great employee experience.
For help streamlining your payroll process and enhancing employee experience, talk to one of our Healthcare payroll experts about our service. For help filling your vacant shifts and reducing compliance concerns, visit Locate a Locum.
Dataplan are one of the UK's leading providers of specialist payroll and associated services.
From payroll outsourcing and pension service management to ePayslips and gender pay gap reporting; we have a solution for you and your business.