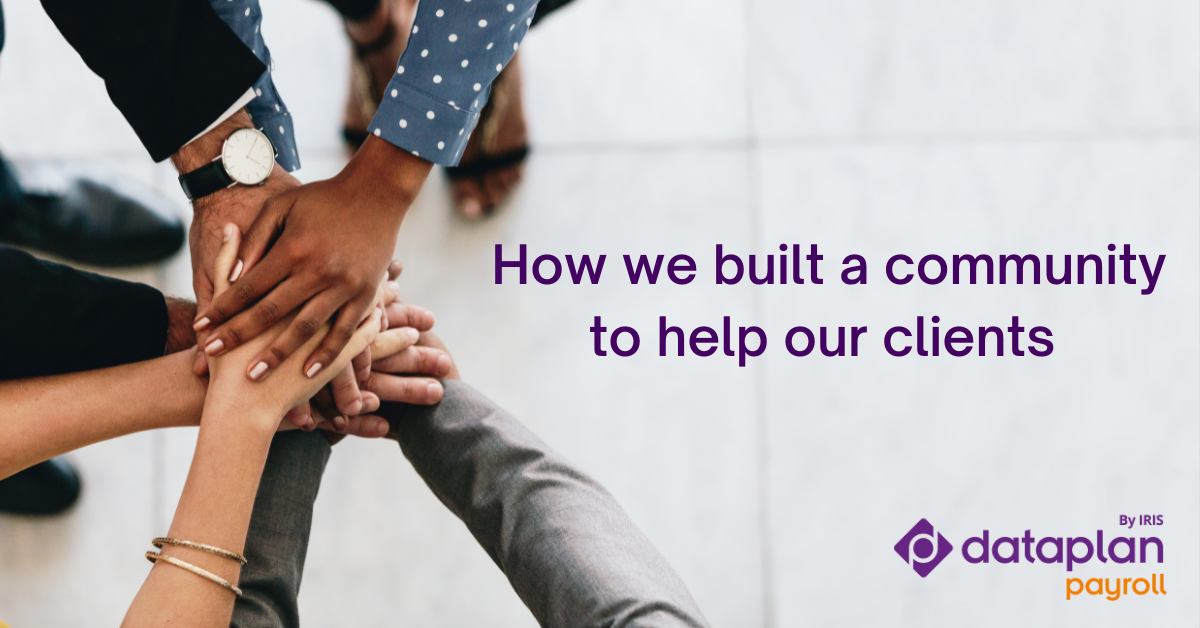 April is Stress Awareness Month, and this year the theme is community. As stress.org explain, "the pandemic has had a hugely detrimental effect on the nation's mental health and sense of community."
Belonging, togetherness and community can be essential factors in promoting good mental health and helping to fight stress; this is why at Dataplan, creating a sense of community for our colleagues and clients is so important to us.
It was considered to be such a crucial factor of what we do that we decided to include it in our 'be brilliant' values wheel, which shapes our organisation and how we operate. Our fourth value, "stronger together: by sharing knowledge and working together, we can achieve great things", acknowledges the vital role that community plays in supporting payroll heroes and exceeding our client's expectations.
The Dataplan Family
We have built a collaborative and friendly culture at Dataplan, like our own little family of payroll heroes, which is at the centre of everything we do. We acknowledge that no single person can have all the knowledge and skills to deliver excellent payroll alone, so we harness the power of specialists across our business and then work as a team with our clients to provide the very best service.
Our payroll heroes are encouraged to build strong relationships with our clients by working collaboratively and having consistent communication and support.
Becoming an extension of our client's teams
We pride ourselves on the community we have created and the personal service that has achieved this. Our goal is to become an extension of our client's teams, working together seamlessly to deliver outstanding payroll and pensions services.
We have committed to providing named contacts available to each of our clients by email or phone. We are not a 'nameless, faceless' bureau, and we do not hide behind receptionists, but we do have an innovative ticketing system for queries that need to be handled securely.
In addition to named contacts, our clients have access to dedicated Account Managers and our other in-house teams, such as Legislation and Compliance, to get the support they need from our community of experts.
Asking the Dataplan community
It might sound a bit cheesy, but as the saying goes, the "proof is in the pudding", and a community would be nothing without the contribution of its members. That's why we conduct an annual client survey to check in on how our clients are feeling about the standard of our service, as well as new requirements they might have and areas to improve.
Our most recent survey, in September 2021, showed that:
87.6% rated the friendliness and supportiveness of our people as excellent or outstanding

86.6% rated our payroll knowledge as excellent or outstanding

83.5% rated the overall quality of our service as excellent or outstanding

Our Net Promoter Score (NPS) was 45.4
For more information about how we build a community with our clients and our payroll and pensions heroes, please contact us.
Dataplan are one of the UK's leading providers of specialist payroll and associated services.
From payroll outsourcing and pension service management to ePayslips and gender pay gap reporting; we have a solution for you and your business.