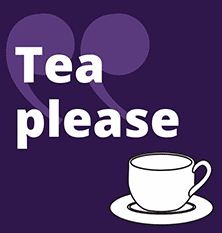 Kay joined Dataplan back in September 2015 as a project co-ordinator. Previous to this she enjoyed a 35 year career within the Banking profession and stepped into payroll excited for a new challenge.
How has Dataplan changed since you joined?
During the three years I have worked for Dataplan I have watched the company grow, many new teams have developed (including my own), and creating jobs for the local area and increasing staff numbers to over 100. It's great to be part of such a thriving company with an exciting future ahead of us.
What's the best thing about working in payroll?
People, firstly our clients, at Dataplan we pride ourselves on building strong relationships which often leads to recommendations of new clients. Secondly, the staff, we have a fabulous team at Dataplan all working in different departments but always as one big team.
And the worst?
Hearing of a client who has a problem. However, the great thing about being in customer services is that I am in a position to help and solve these problems. Making clients happy is what it's all about.
If you could have anyone on your payroll, whom would it be?
Everton Football team, so that I could pay them a visit when they were playing at home!
What do you think payroll will be like in 50 years' time?
Good question, as I come from the time of no mobiles or internet Banking (which my younger colleagues frequently remind me of) I can't begin to think what payroll will be like! The world is changing so fast, technology is constancy improving, computers are taking over the jobs of so many people that I only hope the personal/face to face touch of speaking to an actual person is not lost.
What is your worst food?
Fish – I don't eat fish at all, but unfortunately I like everything else!
What do you think of HMRC?
Fortunately, I do not have much contact with HMRC in my job role, however, should I have a tax-related question our friendly Head of Legislation and Compliance, Paul Chappell, is always on hand with the answer.
Who or what makes you laugh?
Friends, family, I just love being around friendly people who make me laugh and smile.
Your most used phrase?
"Tea please."
What is your biggest work challenge?
As I work three days a week my biggest challenge is speaking to as many clients as I can, within the time I am in the office. However, we have a great customer services team that are always here to help when I am not.