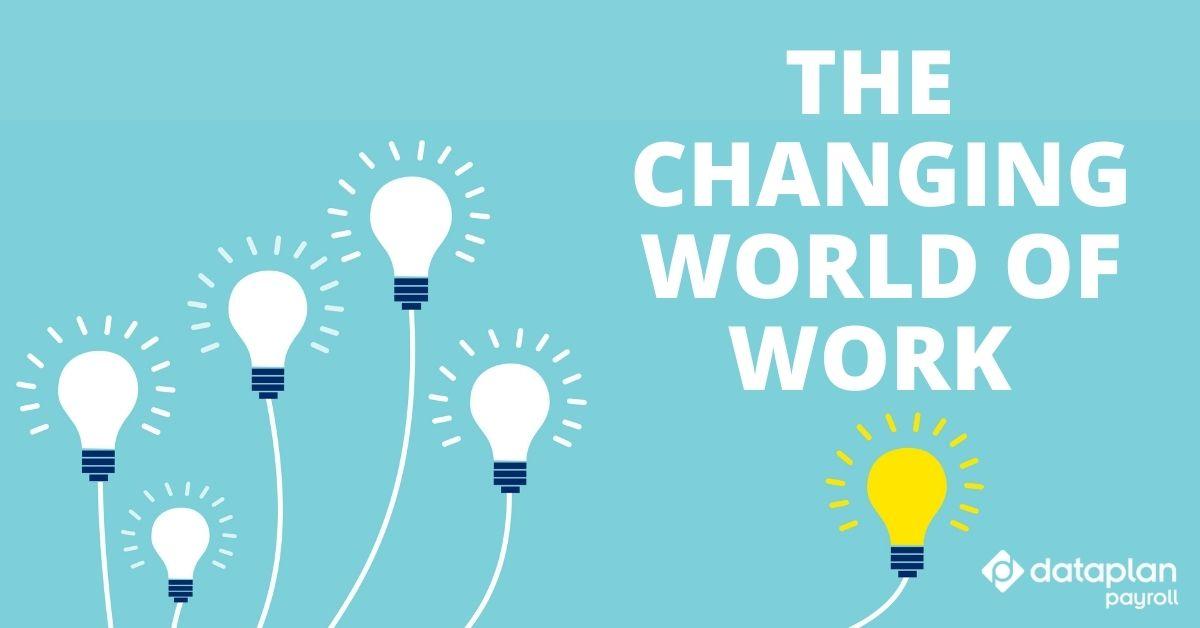 On the first day of National Customer Service Week 2021, the theme is the changing world of work. The Institute of Customer Service describes this as "examining how work culture and environment will change in the future and the implications for how we work and the balance between human and technology interface, including for skills, training, careers, organisational culture, structures and measurement."
It may seem a bit of a cliché to say "change is the only constant", but in reality, the way we work is constantly evolving, and over the last 18 months and more of the global COVID-19 pandemic that has been truer than ever. Thus, whilst change is inevitable as we continue to learn and innovate, the pandemic has been a catalyst to this evolution.
At Dataplan, we have made many adaptations to how we work and interact with clients, and Geraldine Noyes has excellent insight into this evolution. Geraldine joined us in January 2021 as Senior Client Services Manager, and amongst other things, one of her responsibilities is to nurture relationships with our clients.
Account management embraces technology
Geraldine has years of experience in managing client relationships, and when her role was created, it was envisaged that she would be visiting clients face-to-face, along with conference calls, to help manage their service. But when she joined in January 2021, and we were still under lockdown from Christmas, it required her to adapt.
She explained, "because I couldn't go and visit at first, I was saying to clients when it is convenient, and when we can, I'll arrange to come and visit you." Whilst we were still under lockdown, Geraldine began working with clients via conference calls and embraced the technologies of Zoom and Microsoft Teams and quickly found them popular with "not one client" requesting an in-person meeting.
COVID-19 has catalysed an inevitable evolution
Whilst it is true that the pandemic has required businesses to adapt, it has catalysed what Geraldine describes as an inevitable "evolution of service."
She describes the previous process of visiting clients face-to-face, which required clients to do a lot more than simply turn their computer on for the meeting. For example clients would have to make a meeting room available, someone would have to greet her, log her in and issue a visitor's badge, and then ensure she left the premises.  Travelling would often take up a large proportion of her day for one meeting. From Geraldine's perspective, whilst in her remit and she is happy to do so, travelling time  could be more effectively utilised providing the opportunity for more client contact time on Zoom or Teams meeting. Geraldine deals with many of our clients in Education and their unique circumstances can mean that a last minute cancellation of a meeting does happen due to unforeseen circumstances in their schools. Equally, corporate clients have different pinch points which can make it hard to have on-site visitors all year round. For both sectors finding spare meeting rooms can be difficult and having a prebooked room taken by others is a common occurrence.
Geraldine sees many benefits to the new process; she said, "doing a zoom call is much more effective, efficient, and environmentally friendly than travelling to meet people. Now what happens is yes, they may potentially have to get a room for the zoom but can often do the meeting from their desk or home. Also it eliminates the time that would be needed to do all of the other admin that comes along with face-to-face meetings."
An improved experience all-round
Due to the circumstances, people in their personal and professional lives had been exposed to Zoom and Microsoft Teams already, and if they hadn't used them they were aware of them. Geraldine feels they offer an improved experience all-round and that the "immediacy of the functionality is brilliant." She thinks many of us felt this was a temporary change but as time has gone on it is evident the benefits this type of communication can bring. She added, "one of the things that often gets said is that there is no substitute for face to face; I think Zoom and Microsoft Teams is not a substitute but rather a very positive cultural and environmental evolution" and confirmed "I will always be very happy to visit clients, not because face to face is better, but because it's another available option."
We are now seeing the next generation of customer service, which has been advanced by the availability of technology and the need to adapt. It offers a more efficient process, time and cost savings for both service providers and clients, and the added benefit of less of an environmental impact.
Dataplan are one of the UK's leading providers of specialist payroll and associated services.
From payroll outsourcing and pension service management to ePayslips and gender pay gap reporting; we have a solution for you and your business.