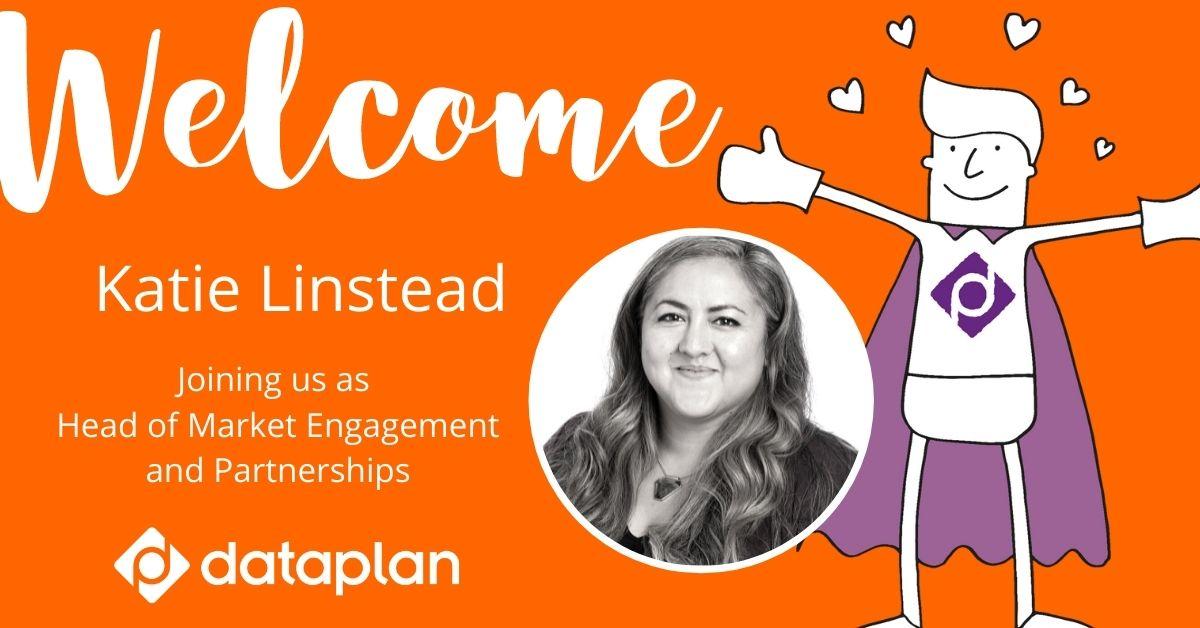 2021 has been an exciting time for us at Dataplan with lots of new starters joining the team, all bringing their own expertise and skillsets to our team of Payroll Heroes.
Our last new starter in the Business Development Team, Ian Davidson, was introduced on our blog as Senior Commercial Manager. Most recently we are excited to welcome Katie Linstead as Head of Market Engagement and Partnerships.
Almost 20 years in the payroll industry
As many of us often state when talking about our path into payroll, Katie hadn't originally planned on building a career in the industry. It was by chance that when she was temping at a company called Rebus HR based in Sheffield when the business was bought by Northgate. The company were working on a big contract for the Department of Work and Pensions, which was a huge payroll of around 30,000 staff.
Almost 20 years ago now, Payroll Adviser didn't seem to be a job title at the time, so Katie and her colleagues were referred to as HR Advisers. It was such a large payroll, that different teams worked on sections - she worked mostly on new joiners and sick pay before the contract for the shared services was TUPE'd from Northgate to the DWP and she became a civil servant.
This is where Katie's career began to take off and she firmly cemented herself in the world of payroll. Progressing quickly as an enthusiastic 19 year old full of ideas, it wasn't long before she became a team leader.
Making the move to London
After a short time in her role as a team leader in Sheffield, Katie decided to move back to London. She started out on a high volume hospitality payroll for The Restaurant Group but was soon headhunted by a company called PayCheck starting out as a Payroll Administrator. When Katie was once again headhunted by a competitor, PayCheck quickly counter offered and she stepped into the role of Senior Administrator.
Using her degree in Anthropology in the world of payroll
Since PayCheck were a small company when Katie joined, just 14 staff and 20+ by the time she became a Senior Administrator, it meant they could be extremely flexible and were able to support Katie when she wanted to go part-time in order to study for her degree.
Firstly, she completed a degree in Anthropology and then a Masters in Heritage Practice. Katie credits this as what has allowed her to stay in and excel in the world of payroll, both by being able to pursue her passions outside of her career and the skills that she learned during her study.
She learnt things such as audience research, customer journeys, strategy planning and brand recognition which are skills she still uses today. She was also able to complete lots of voluntary work in the arts industry, volunteering as a Costume Technician at Notting Hill Carnival, spending time as a Community Curator at Brent Museum and an Archives Assistant at the Theatre and Performance Archive at Victoria and Albert Museum. She was even lucky enough to be there during the Bowie Exhibition.
Katie said "having those other experiences allowed me to stay in the world of payroll by being able to explore my other passions, and the experience also helped me bring a unique viewpoint as a manager such as different ways of operating or things like strategy planning. I wouldn't have learnt those things if I had stayed solely within the payroll sphere."
Stepping into new roles
During her studies and times at the museums Katie was promoted to Payroll Team Manager at PayCheck, which was a newly created role as the company grew. This set off a trend of new roles being created and her quickly filling them. Within a couple of years she became Business Operations Manager, then Business Development and Client Services Manager, and then eventually Head of Business Development & Marketing.
Another advantage of working at a small company as it grew was that Katie was able to pick up many skills and responsibilities as she went, as the need was there to be met. By the end of her time at PayCheck she was responsible for the entire commercial division covering client services, onboarding, implementation, sales, marketing, partnerships, and even an element of compliance and development work too.
Welcoming Katie as Head of Market Engagement and Partnerships at Dataplan
After spending many years at PayCheck and making lifelong friends Katie was ready for something new and a slightly different focus. This when she struck up a friendship with Dataplan CEO Richard Rowell on LinkedIn. She commented "we has a lot of similar ideas about how a payroll business could progress as a personal premium offering and it went from there."
After some talks with the other Directors, and realising that everyone was very much in sync about how a Payroll business can move forward Katie was offered a role to which she stated she was "delighted when they came back and created a role that spoke to all of my favourite things to do".
As Head of Market Engagement and Partnerships at Dataplan Katie will be taking her experience from over the years, particularly where she has become a more visible professional within the industry and made connections. The role will be two pronged, looking at ways to deliver even greater engagement and communication for our current clients as well as engaging new business and complimentary partnerships to allow us to continue to enhance her offering. Katie describes this as the core focus she has always been most interested in.
The Sounding Board Charity
In addition to her role at Dataplan, Katie is also a Trustee of The Sounding Board Charity which helps disadvantaged 16-24 year olds with a business idea gain access to free business mentoring.
Dataplan are one of the UK's leading providers of specialist payroll and associated services.
From payroll outsourcing and pension service management to ePayslips and gender pay gap reporting; we have a solution for you and your business.