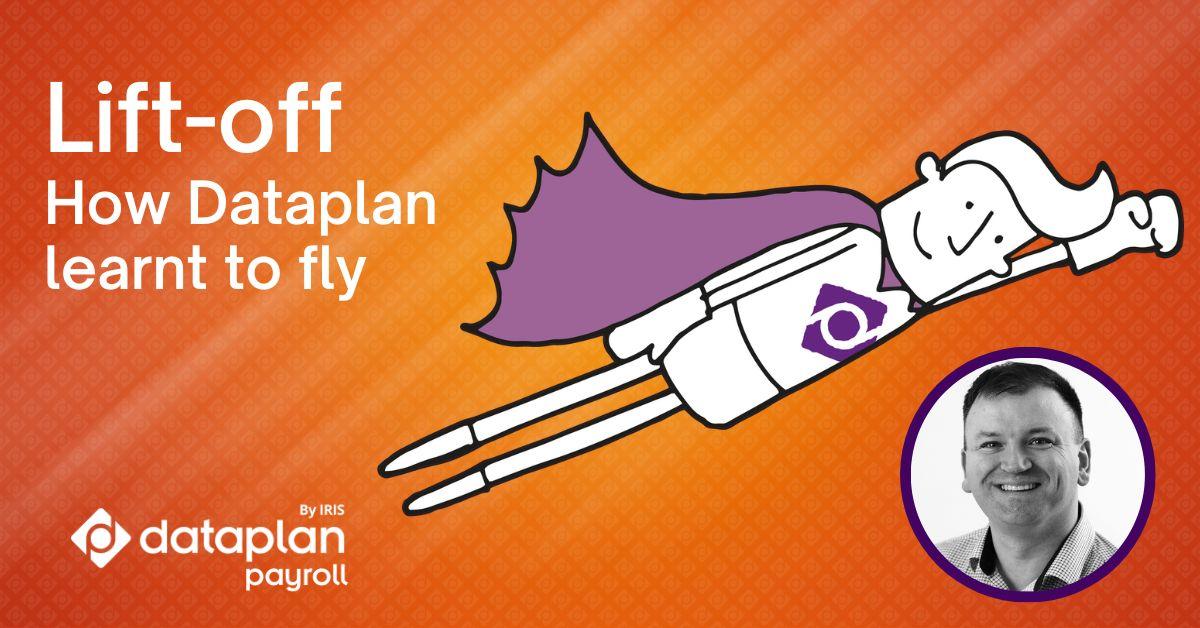 When you ask people when Dataplan started, they'll likely say 1969.
And that's true – but it only tells half the story.
1969 was when Dataplan Payroll's journey first began. Back then, as Bowie became a Space Oddity and the Boeing 747 took to the skies, founder Tom Allen opened Dataplan's doors and served its first clients with what was, back then, a service driven by punch-card collection.
Tom's mild-mannered and diligent team set the standards by which the Grimsby-based business works today. Yet the tale of how the company truly began to fly takes place a few years later.
It's an origin story that saw the business grow from 3 to 160 staff and take on every type of payroll – from startups to big restaurant chains and multi-academy trusts. It culminates in the company becoming a part of IRIS Software Group, elevating its potential with next-generation resources and innovative software.
A time of major change
Stewart Waddell has seen Dataplan Payroll's dramatic transformation first-hand. Across 28 years, the Operations Director has played an instrumental part in the business' evolution, which has included 25% growth every year for well over the last decade.
He is devising and implementing a future vision for Dataplan as it serves a growing base of 3,000 customers. "There's a lot of excitement surrounding our current direction of travel," he says. "We're setting the bar very high, as we always have, but now with the support and resources of IRIS backing us all the way."
From small beginnings
Dataplan wasn't always a national payroll powerhouse.
Things were very different when Stewart joined the business in 1995. "Dataplan was very small, just three of us, and I was the only full-timer," he remembers. "It was a nice atmosphere. Because we were in-house at accountancy firm Forrester Boyd, having not long been acquired by them, we were plugged directly into the wider world of accountancy."
In the years to come, he would work with Richard Rowell, a partner at the firm tasked with ramping up Dataplan's operations. Under Richard's tutelage, Stewart learnt on the job – and learnt fast. "I was considered a junior payroll administrator; I had no experience or qualifications in the field. But back then, if you were any kind of payroll clerk, that basically meant you were expected to do everything."
Eventually, as the business grew, Stewart earnt the title of General Manager after a period in payroll operations and implementations. As he did, he worked with Richard on decisions that would change Dataplan forever. "I was hungry to get on, bring in more revenue and new clients and grown the business. I could see where there were inefficiencies in the things we were doing and wanted to figure out new ways to deliver for our clients.
"I put a business case together for a website, looked to upgrade us from old, green-screen computers and then pushed for a rebrand."
Stewart's mantra is also "customer first" ensuring we do all we can to support the client and ensuring their experience with Dataplan was gold star
Dataplan gets its Stan Walk around Dataplan's HQ, and you'll see something super. Dataplan Stan, the company's mascot, is emblazoned everywhere. He's flying through walls, holding open doors and keeping lifts open.
He's also with you as you flick through the Dataplan Payroll brochure and browse the website.
Stan added a unique, friendly face to the literary, digital and physical footprint of the business – providing a splash of comic-book colour to the company two years before Iron Man and the rest of the Avengers began to assemble in cinemas.
Stewart kept a copy of the original pencil sketches of Stan and his superhero friends. To him, they are still important. "Stan and the team remind people that our staff are capable of exceeding all expectations," he says. "They dig deep to help clients. They are powerful allies when things are good, and they will come to the rescue in tough times.
"The feedback was universally positive with our clients. They loved it.
"It also lifted the morale of our staff, who were reminded they were true payroll heroes. "
At the time of this rebrand, it began to feel like we were flying. There was a real buzz. Then, more and more people came to work for Dataplan."
Unprecedented growth
Inspired by this momentum, Dataplan began to make inroads into the education sector. It started with a successful pitch to expert advisors CEFM and grew from there. "We employed some of the best in the industry to look after this new set of clients," Stewart says. "Soon, we were handling the payroll for 40 schools, and things really took off."
Meanwhile, a move into hospitality brought in big clients like TGI Fridays and a partnership with eProductive, an owner-operated tech company that provides specialist systems exclusively for that sector.
Growth in these areas continued; in Education, Dataplan currently acts for more than 650 schools, academies and multi-academy trusts, paying over 45,000 school employees. In hospitality, Dataplan has launched Troncmasters, helping clients deal with the complex matter of tip distribution, tax and National Insurance.
In 2015, Richard and Stewart agreed Dataplan needed extra space and moved the 54-staff business to its current headquarters in Prince Albert Gardens. Not long after, along with the rest of the management team, they bought the business from Forrester Boyd.
Dataplan teams up with IRIS
The success Dataplan enjoyed in terms of growth and helping niche clients revealed its huge potential to industry colleagues. Part of this evidence was in the staff numbers, which skyrocketed to nearly 150 by 2021.
IRIS Software Group already had a strong team of payroll specialists based in the UK and in India. But despite all these great people, Dataplan made for a tantalising purchase.
"We've become known for managing some incredibly complex payrolls," Stewart explains. "We also work closely with the education sector, which means that – along with IRIS' purchase of Every, a leading provider of compliance and HR management solutions in education, and our own VERA platform – we can collectively deliver for a wider range of clients.
"The boost to our resources includes Staffology Payroll. This software lets clients interact with their payrolls as we administer them, and it even makes real-time calculations.
"By bringing all this know-how together, we are creating the next gold standard in payroll customer service – for any client. "But it will be the collective effort of all our fantastic staff that will make the biggest difference. We're keen to take what we do to the next level with our amazing colleagues across IRIS… and we've got plenty of spare capes for everyone."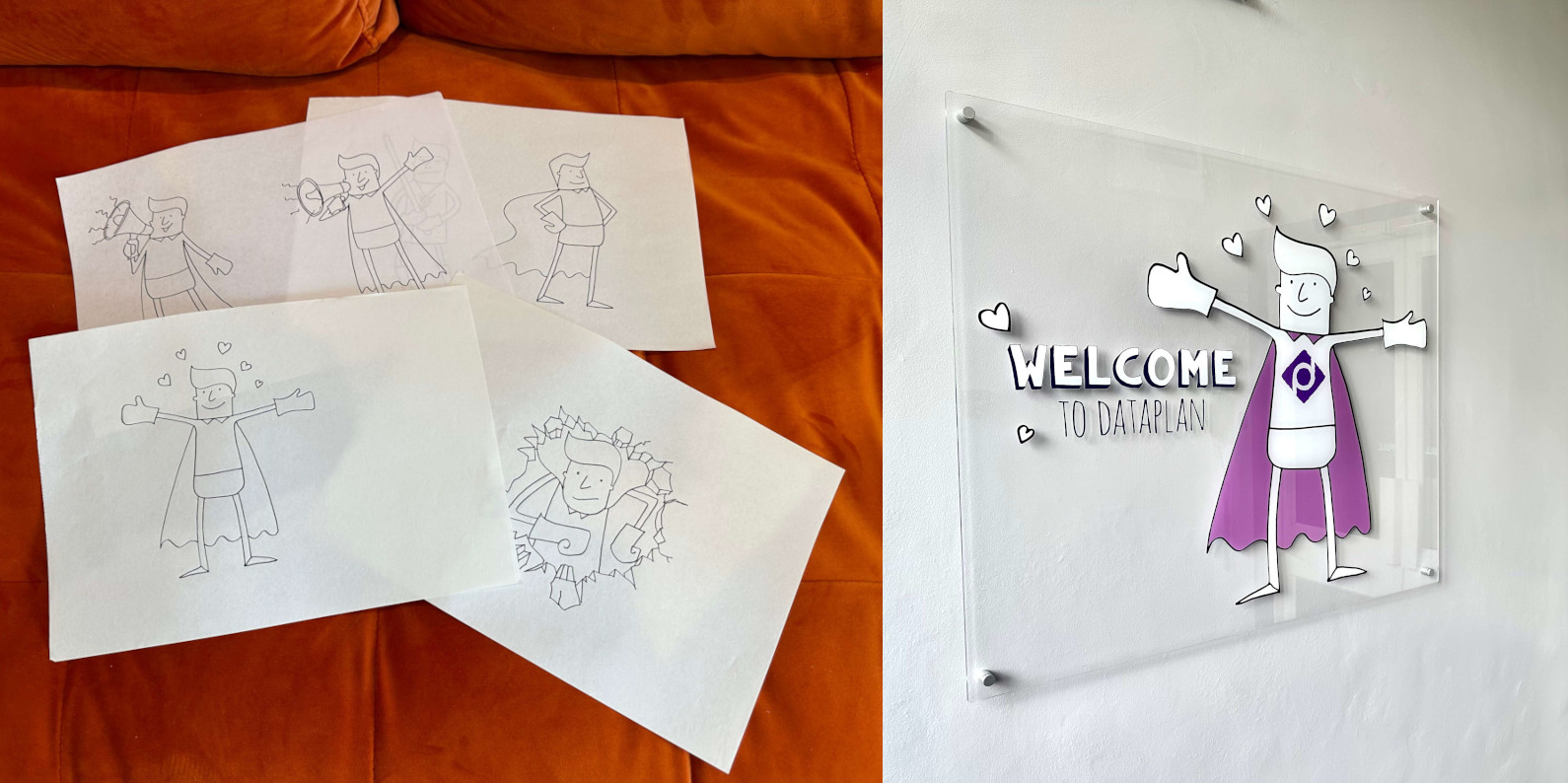 Dataplan are one of the UK's leading providers of specialist payroll and associated services.
From payroll outsourcing and pension service management to ePayslips and gender pay gap reporting; we have a solution for you and your business.