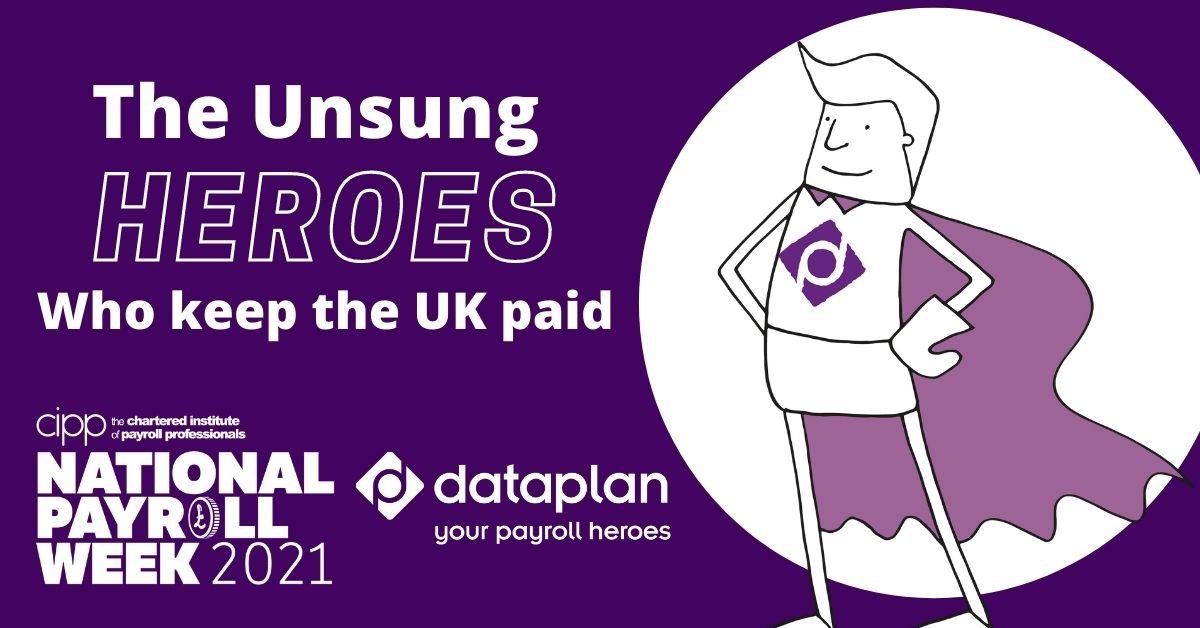 Today, Monday the 6th of September, marks the first day of National Payroll Week 2021. The annual week-long event celebrates the payroll industry and all of the professionals involved who help to keep the UK paid.
However, as anyone in the industry will know it is not just the payroll professionals and processors that we rely on the ensure wages reach our client's employees on time. In the background there are whole teams of people who contribute to running successful payroll and pensions management.
In light of this, and at the start of National Payroll Week, we decided to shine a spotlight on Dataplan's unsung heroes who help to keep the UK paid.
Paul Chappell, the Furlough Claims King
Our Head of Legislation and Compliance played a huge role throughout the pandemic in the calculation and submission of furlough claims on behalf of our clients. Not only did Paul put in extra hours every evening and weekend that he was needed, but he also delivered critical updates to our clients which helped to present the fast changing legislation in a more understandable and digestible way.
An example of one of Paul's updates is our blog post "Urgent deadline to retrospectively furlough employees." He continues to spend much of his time assisting our clients with furlough claims and understanding the COVID-19 legislation today, and will continue to do so as long as this legislation is in effect.
Jonathan Leighton-Hoggett, our very own Systems Ninja
With the Coronavirus Job Retention Scheme (CJRS) being enacted quickly and changes coming in fast, payroll providers had to adapt almost overnight to support a new type of calculation and submission that had never existed before.
Our Head of IT Jonathan Leighton-Hoggett was crucial to our success in delivering furlough claims for our clients and he implemented all of the new systems that were required to do so with speed and precision, ensuring no interruption to clients.
Wendy Bagnall, Dataplan's Night Owl
Another crucial team player involved in the successful delivery of furlough claims was our Head of Corporate Wendy Bagnall.
Wendy put in extra hours almost every day and into the evenings during lockdown to ensure that claims were processed for clients on time, in addition to her day job of managing the corporate teams of processors who were all adjusting to a new way of remote working.
Liam Ridgill, the Rescuer of Remote Working
As the UK entered and exited multiple lockdowns, in many industries workers who were not furloughed and could carry out their role at home had to adapt for remote working. Whilst this allowed businesses to move forward through the lockdowns it did present its own challenges, one of which was the communication of information with employees.
Liam Ridgill really was the Rescuer of Remote Working and helped move a huge number of existing and new clients over to ePayslips. This allowed them to deliver pay and other statutory information securely and also opened up a channel of communication between individual employees and their HR/Finance Teams who were all working remotely.
Kate Birch, the "Can Do" Queen
Last but in no way least in our round up of unsung heroes is our "Can Do" Queen, Kate Birch. As our teams were deployed to home working Kate stayed behind in the head office to "hold down the fort" and keep things running smoothly.
This required Kate to step outside the role of her regular day job and pick up any additional tasks that came as a part of the Coronavirus crisis. As always, she approached this with a can do attitude and was quickly on hand to help whenever and wherever she was needed.
Dataplan are one of the UK's leading providers of specialist payroll and associated services.
From payroll outsourcing and pension service management to ePayslips and gender pay gap reporting; we have a solution for you and your business.