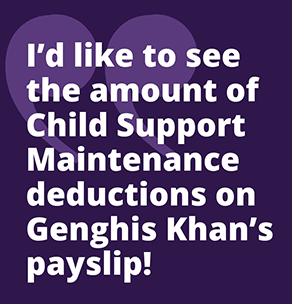 Find out a bit more about Alex, one of our Project Managers.
How has Dataplan changed since you joined?
Dataplan has evolved so much in the last 5 years! Examples are the two teams I work with, which are our Software Development team, which has gone from 2 staff to 10, and our Innovation Team (0 to 10!). There's been some huge operational changes over that time as well, going paperless with many of our processes (BACS and Tax code updates to name just a couple).
What's the best thing about working in payroll?
There's plenty of problems to solve! Payroll is an industry with tons of areas that can be improved and automated, so there's always challenges queued up for us to tackle!
And the worst?
When in the thick of running payrolls, it's such a fast paced environment that there's often not chance to stop and review the processes and challenge them. It's easy to get stuck in a rut repeating the same old inefficient processes month in month out. Though at Dataplan, we're always encouraged to suggest improvements, and find better ways for how we work.
If you could have anyone on your payroll, whom would it be?
Donald Trump, so I could print his P45 (or whatever the American equivalent is).
I'd also like to see the amount of Child Support Maintenance deductions on Genghis Khan's payslip!
What do you think payroll will be like in 50 years' time?
I'd imagine with advances in AI it will look vastly different. Maybe employees will be paid real-time as they work, and the National Minimum Wage would be per second!
The rising retirement age also means I'll probably be able to tell you in 50 years' time when I'm still working…
What is your least favourite food?
Nothing! Which is probably a bit worrying for my weight… I'm definitely a foodie though and can't think of anything I don't like.
What do you think of HMRC?
I should be careful what I say, as my other half works for them!
The biggest negative is the inconsistency: being able to call and ask two people the same question and getting different answers isn't great (unless one of them is the answer you want of course!).
Their approach to digital transformation is great to see though – as with any large scale software project, there will inevitably be bugs, but the time savings introduced to date and on the horizon have to be appreciated. And I recently setup my online personal tax account which was straightforward!
Who or what makes you laugh?
James Acaster is easily my favourite comedian at the moment. I'm also a big fan of the US Office. I was sceptical at first, as usually US versions of UK shows are awful (and I loved the UK Office!) But from the 2nd season onwards it's hilarious, and one of those shows I can keep re-watching.
Your most used phrase?
"Have you tried re-basing the repo?" (When I'm speaking to developers, pretending to understand them).
AND FINALLY,
What is your biggest work challenge?
Technology affects just about all areas of our business, so our software development resource is in high demand! My challenge is ensuring it's focussed on the highest priorities that will have the greatest impact for our customers. Not always an easy task, as for every time I say 'Yes we can do that now' to somebody, I'm also saying 'No we can't do that yet' to other people!