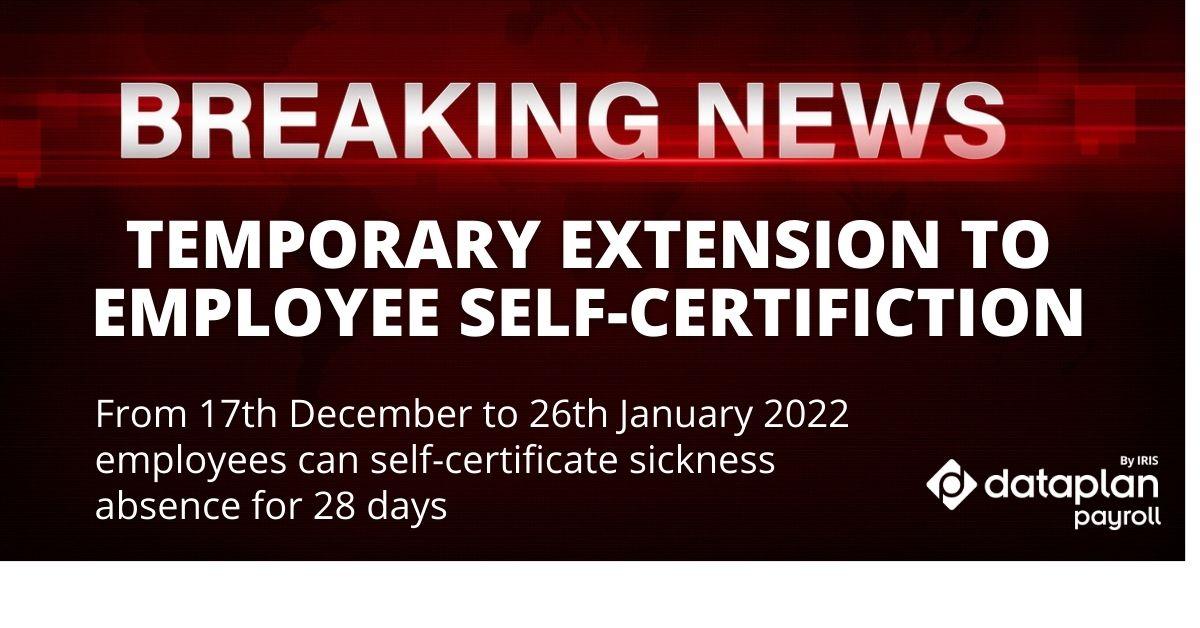 Some legislation passes through Parliament, and it generates a lot of noise, however occasionally, changes manage to go mainly under the radar, and only an eagle-eyed few pick them up. That is very much the case with the surprise temporary change to the current legislation dictating the time an employee can self-certificate sickness absence.
Temporary extension granted
On December 16th 2021, a Statutory Instrument was laid before Parliament and came into effect on December 17th 2021. The temporary measure will be valid on absences between December 17th 2021, and January 26th 2022 inclusive.
The extension means that employees can take up to 28 days of sickness absence in those 41 days without obtaining a note from a GP. However, for absences before December 17th 2021, and from January 27th 2022, the usual period of 7 days will apply.
Speculation that measure is aimed at easing pressure on NHS
Whilst no reasons have been given as to the motives behind the sudden change in legislation, there has been speculation that the move was made in a bid to ease pressure on the NHS. With the Winter season infamous for putting the healthcare service under additional pressure, and cases of the new highly infectious Omicron COVID-19 variant on the rise, it has been suggested that this new legislation could be aimed at reducing pressure. GP practices, in particular, who are experiencing high levels of staff absences due to COVID and being redeployed to support the booster vaccine program, may benefit from this short-term measure.
What to do next
Whilst this is only a temporary measure, it could still impact your employee's and your payroll. It is recommended that you check how this extension affects your organisation's sick pay policy and notify your employees according. When absences occur, they should be reported to your payroll provider or internal processing team as usual.
For further guidance on fitness to work and Statutory Sick Pay, you can read the complete information on the gov.UK website. If you are a Dataplan client and have any concerns or queries regarding this temporary measure and its impact on your payroll, you can speak with your usual payroll processing team, who will be happy to help where they can.
Dataplan are one of the UK's leading providers of specialist payroll and associated services.
From payroll outsourcing and pension service management to ePayslips and gender pay gap reporting; we have a solution for you and your business.