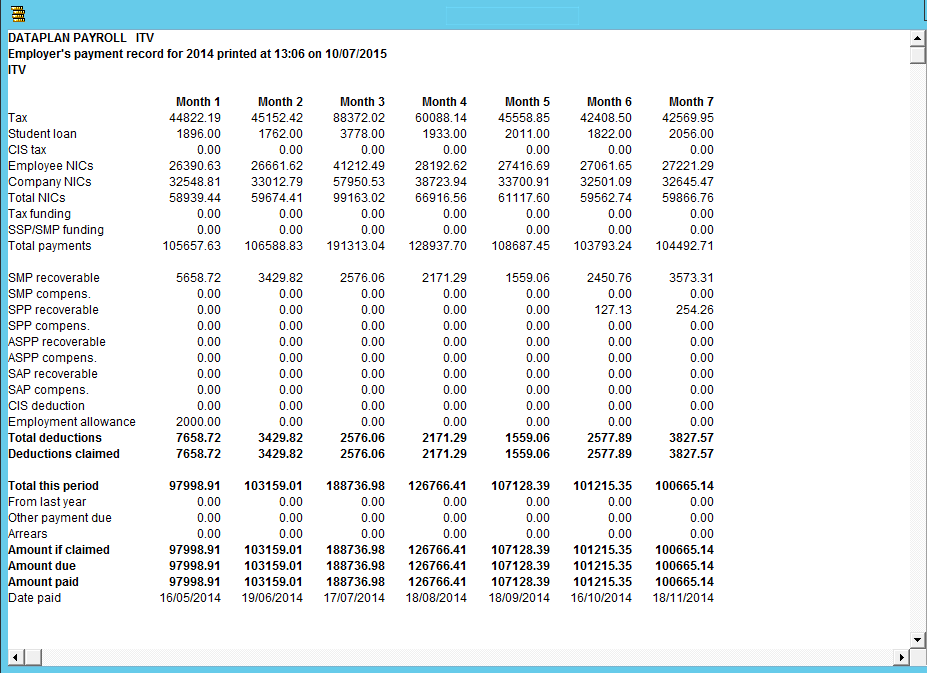 We are always looking to improve our services and systems here at Dataplan Payroll.
We are currently in the process of building a new feature within our ePaysafe system to allow customers to review the PAYE information live each month, rather than the PAYE information being available at the end of the month this will be live once your payroll has been approved.
We are some months away from this at the moment but wanted to share this exciting news. Once we have another update on this new feature will be sure to contact all our customers.
Following customer requests we have now complete development work on new options to display helpful information on the face of the pressure sealed payslips read more here.