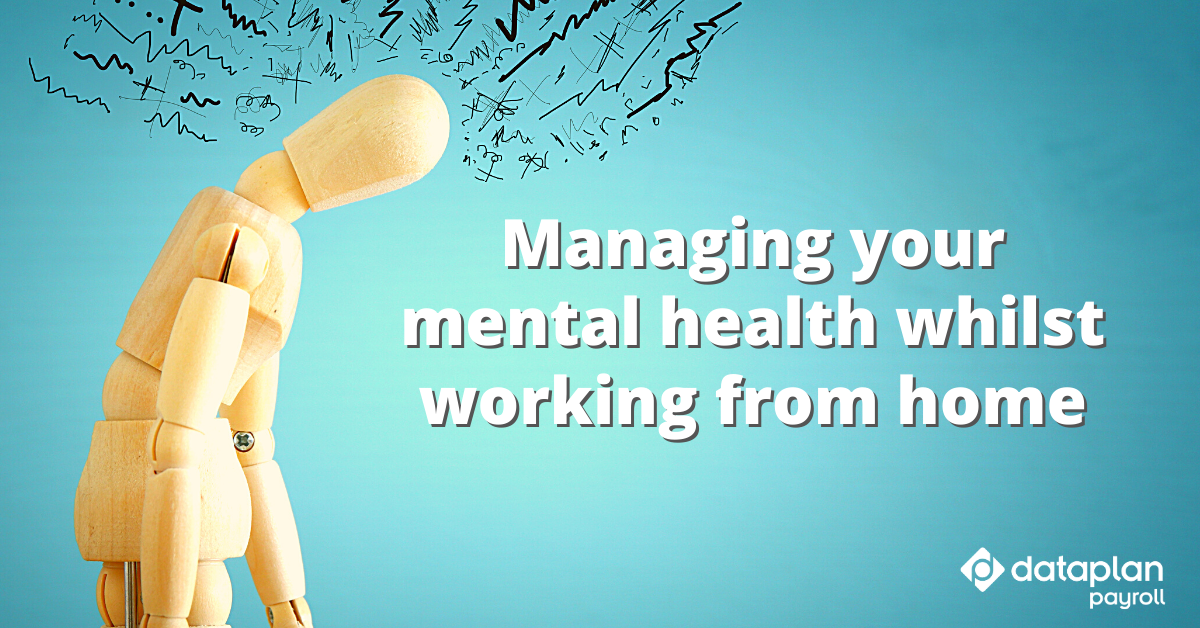 On days or weeks where you are struggling it can be very hard to break the pattern, and our change of not only routine but way of life as a whole has proven a trigger of anxiety to many; having detrimental effects on our mental health and wellbeing.
Recent trying times have reminded us that we need to prioritise our mental wellbeing, provide support to others where possible and ensure resources are always at hand when we need them.
Top tips from our staff to stay motivated working from home:
To help you when those days do come around, we thought it may be helpful to collate some tips that help us as individuals, and remind us that throughout our lives our mental wellbeing is something that can and will fluctuate.



Rachel
To Rachel one of the main challenges of working from home is being "isolated from your colleagues" and missing out on the "crucial social interaction." Not only is it much harder to communicate with people, but it can also be quite lonely.
To help with this, she suggests "making it a priority to keep in touch with your colleagues every day." For her what she has found most helpful is "daily conference calls with the immediate team, and if anyone from the wider team is needed making an effort to call them rather than sending an email." Whilst it isn't the same, talking to people over video conference or call feels more personal than an email and allows you to take a few minutes to catch up on how the other person is doing.
Jamie
A problem Jamie is facing whilst working from home is adjusting his perception of productivity. The times we are in can leave us feeling deflated and unmotivated, which obviously has a knock-on effect on how productive we are whilst trying to work at home.
Jamie thinks it is important we lower our expectations of ourselves working from home currently. A job that may have taken 30 minutes under normal circumstances may now take an hour, our minds may be wandering and we may struggle to maintain focus some days – it helps Jamie to remember he is not the only one feeling like this.
Alison
A tactic that has helped Alison is to try and take time out when she realises she is not being very productive, or experiencing low mood. It may be a quick dog walk or just reading a book for half an hour, but she gives herself permission to take a break and not just sit at her desk, not really achieving much!
Alison thinks "when working from home you feel obliged to be working all the time but this isn't realistic." When in the office there are times when you have a chat over a coffee or a bit of banter in the kitchen and this gives you breaks in your day which you need to try and ensure you still get when working from home.
Steve
Various things throughout the day have helped Steve adjust to working from home. He suggests you "break your day up and go for a walk, as long as you're putting the time in, you're the boss of your day". It's important we don't neglect social activities that act as a break whilst in the office, for example getting a coffee. We can connect with colleagues via zoom calls, or sit in the garden with a coffee if it's nice.
The old saying 'a tidy desk is a tidy mind' is particularly relevant now. A messy desk can increase our stress levels, and the act of tidying your desk itself can prove therapeutic to some. Personalising your desk with photos etc too can provide positivity throughout the day.
Another thing Steve recommends to bear in mind, is staying active. There's never been a better time for example to take part in the couch to 5k programme from home, or there are a huge array of classes on Youtube to take part in on your lunch break.
A Helping Hand
Even with social distancing measures in place during the course of lockdown, we at Dataplan would like to remind you that you still most certainly are not alone. There are a wealth of resources available within the community if you would prefer to speak with somebody out of your social circle.
NHS111 or Dial 111
If you feel you are not in a position to talk over the phone, you can text 'SHOUT' to 85285 to talk about anything that's troubling you confidentially with trained volunteers at the Shout Crisis Text Line.
Dataplan are one of the UK's leading providers of specialist payroll and associated services.
From payroll outsourcing and pension service management to ePayslips and gender pay gap reporting; we have a solution for you and your business.